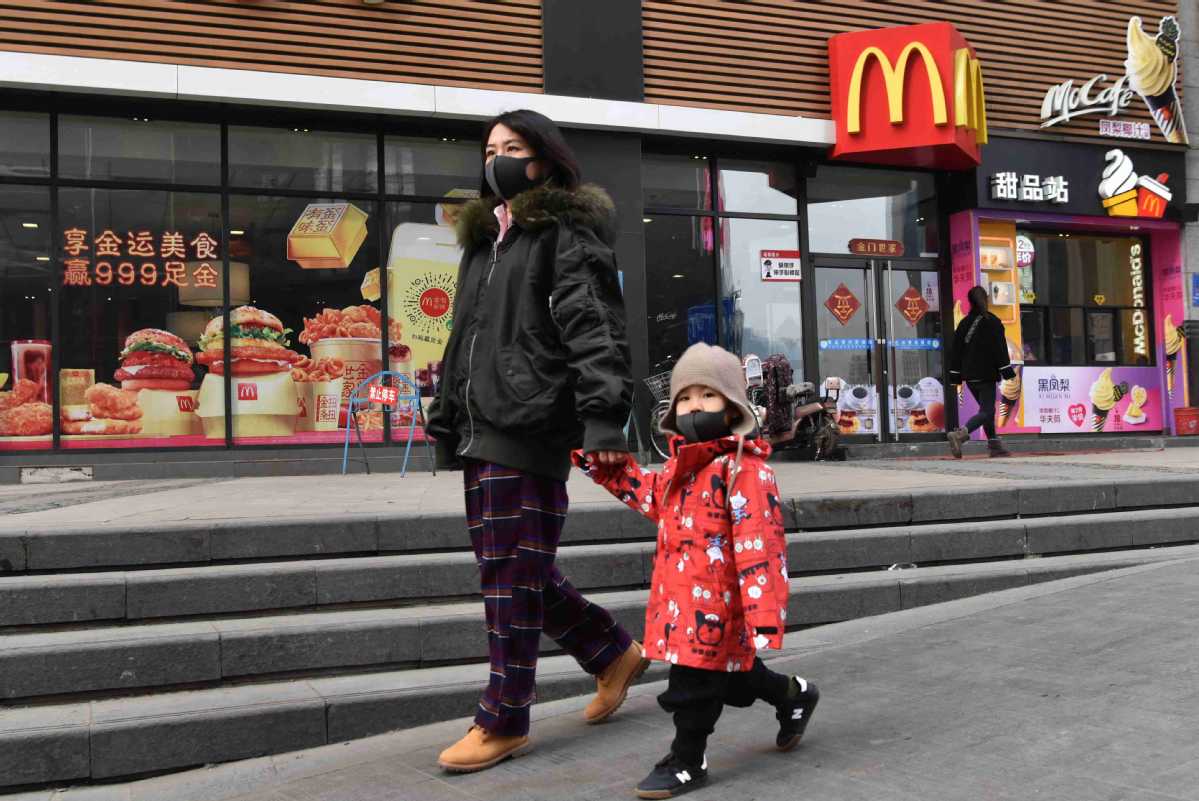 Multinationals are drawing on the experience of their Chinese operations to restart their business, according to a report by the Financial Times on May 5.
The paper said dozens of multinationals have resumed business in China and a version of life after the lockdown is slowly emerging. Almost all of McDonald's restaurants in China are operating. Revenues from Starbucks' Chinese business have picked up markedly from the peak of the crisis in the middle of February.
Companies say they are taking lessons in recent weeks from their Chinese experience on how to reassure nervous consumers and employees.
Kevin Johnson, chief executive of Starbucks, told FT that China offered a "playbook" of new practices, such as taking the temperature of baristas before their shifts, that would be used when its US stores start to open their doors this week.
Ford has developed an app to make it easier to purchase cars online, creating a "zero touch" world with "doorstep delivery of sanitized vehicles". The company is also retooling how it manufactures vehicles to allow for more distance between workers — a process it, too, is calling "the playbook".
These lessons are proving valuable to companies as they confront the challenge of restarting operations across Europe and in the US, according to Kent Kedl, a Shanghai-based partner at consultancy Control Risks.
The paper said for now at least one practice in China is for sure applicable elsewhere, the virus has turned more people into online shoppers.
According to FT, businesses with a strong ecommerce presence in China are finding sales easier to come by. A survey by UBS found that almost 40 percent of respondents in China increased online shopping in early April, higher than during the worst days of the crisis, and three-quarters of them said they planned to keep up the habit in the future.
[disclaimer] the above article is reprinted from the Internet, which is intended to convey more information. It does not mean that this website agrees with its views and is responsible for its authenticity; if the copyright unit or individual of the manuscript is unwilling to issue it on the website, please contact us or call us within two weeks.andy steel structure.