In Shanghai, May always sees a profusion of flowers, especially Chinese roses which can be seen in parks, on street corners and even along elevated roads. But do you know where the longest Chinese rose wall is?
In Shanghai Binjiang Forest Park, Pudong, there is a two-kilometer-long wall full of Chinese roses.

The wall was firstplanted in 2016. After two years of plant introduction and cultivation, the flowers have now adjusted to the environment of the waterfront. The type of the Chinese rose is Angela, with a consistent pink hue.

Opposite to the wall is a Chinese rose park which was expanded to 3,000 square meters in 2019. With more than 100 varieties, like Caprice de Meilland and Princesse de Monaco, the park is dotted with red, pink, yellow and white.. The landscape was also designed with uneven terrain, so that the visitors can enjoy the flowers from different heights and perspectives. A pavilion was also built, surroundedwith fresh flowers.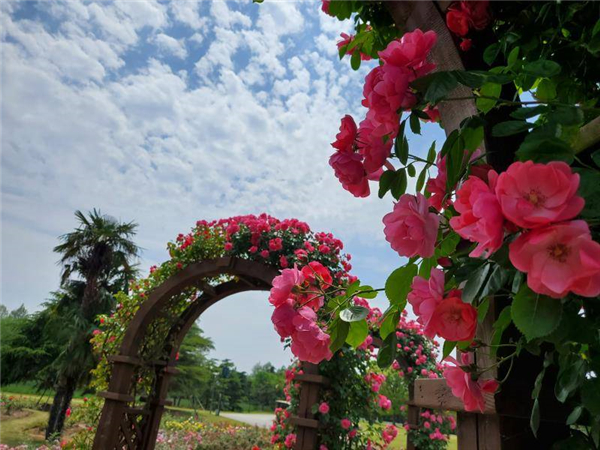 The Chinese rose park has also launched a unique way to view the flowers: an electric train ride stretching 550 meters long. With a track gage of only seven inches, the train will pass through the flower shrubs and the arcade to allow everyone to see the world through rose-tinted spectacles.
[disclaimer] the above article is reprinted from the Internet, which is intended to convey more information. It does not mean that this website agrees with its views and is responsible for its authenticity; if the copyright unit or individual of the manuscript is unwilling to issue it on the website, please contact us or call us within two weeks.andy steel structure.