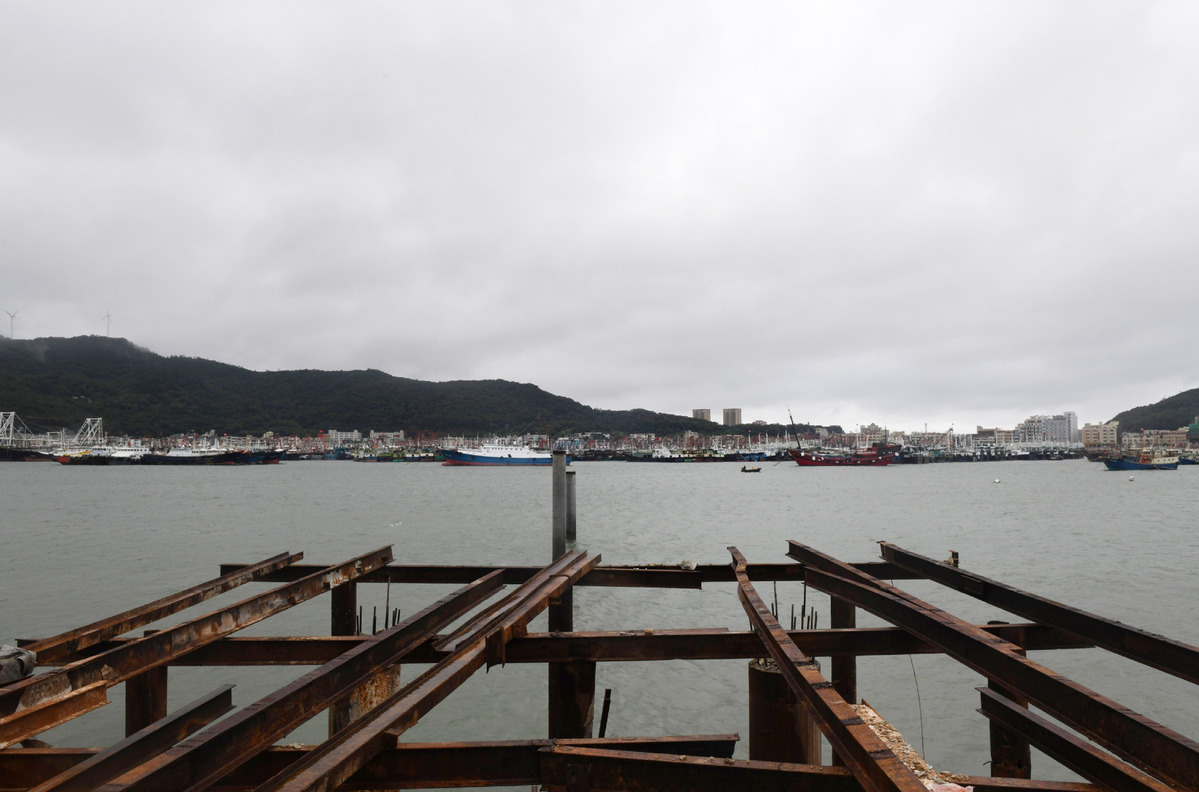 A photo taken on June 14, 2020 shows fishing boats berthing at a harbor of the Hailing Island in Yangjiang, Guangdong province. [Photo/Xinhua]
BEIJING — Nuri, the second typhoon this year, landed in South China's Guangdong province on Sunday morning, the National Meteorological Center (NMC) said.
Nuri landed on Hailing Island in Yangjiang city around 8:50 am, becoming the first typhoon to make a landfall in China this year, the NMC said.
Guangdong's meteorological service said Nuri landed as a tropical storm, packing winds of 82.8 km per hour near its center. It is predicted to track northwest and degrade into a depression.
The NMC has renewed the blue alert for typhoon and the yellow alert for rainstorms. It forecast strong wind in parts of the South China Sea and Guangdong and rainstorms in Hainan and parts of Guangdong and Guangxi from Sunday to Monday.
Meteorological authorities have advised ships to return to harbor and cautioned against floods and geological disasters in these regions.
Authorities in Guangdong have raised the local emergency response to level III.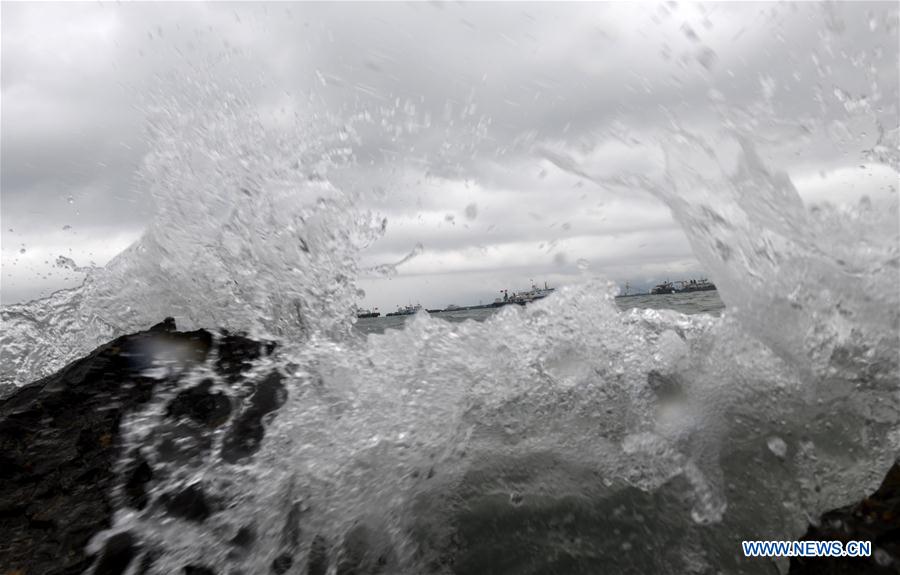 The waves beat upon sea dike as Typhoon Nuri makes its landfall on the Hailing Island in Yangjiang city, South China's Guangdong province, June 14, 2020. [Photo/Xinhua]
[disclaimer] the above article is reprinted from the Internet, which is intended to convey more information. It does not mean that this website agrees with its views and is responsible for its authenticity; if the copyright unit or individual of the manuscript is unwilling to issue it on the website, please contact us or call us within two weeks.andy steel structure.