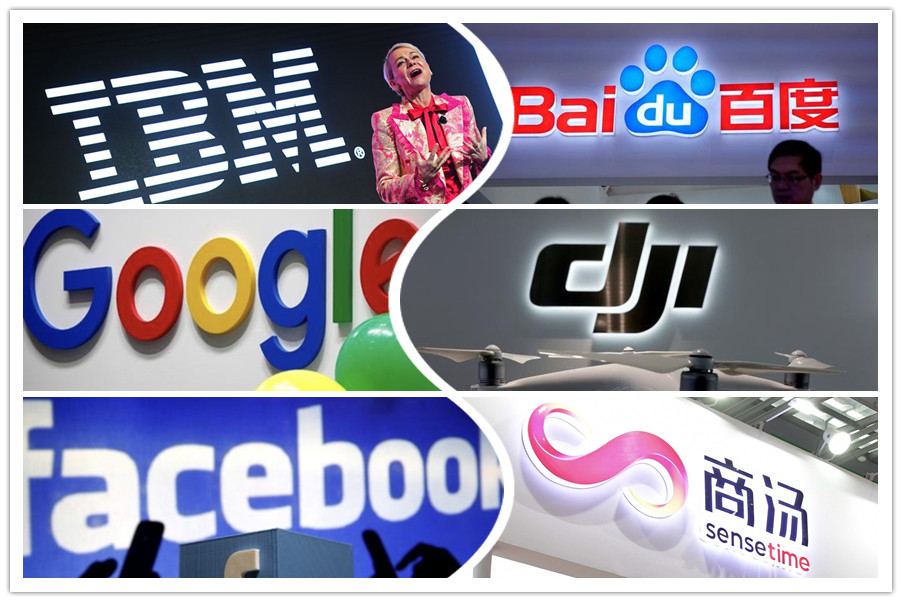 Five Chinese companies won spots in a list of the world's top 10 AI enterprises, with Baidu ranking fourth, following Microsoft, Google and Facebook, according to a report published by the Chinese Academy of Science.
The key laboratory of big data mining and knowledge management at the Chinese Academy of Science released on Jan 10, the "2019 AI Development White Paper", which analyzes key technologies and industrial applications of artificial intelligence in various sub-sectors in the world's AI industry in 2019.
The white paper said key technologies in AI lie in computer vision, natural language processing, intelligent chips and eight other prominent areas, while typical application scenarios of AI include safeguarding, finance, sales, transportation and health fields.
The white paper noted that Baidu's global influence continuously grew in recent years, making itself a powerful competitor in AI innovation, especially in fields like machine learning, computer vision and nature language processing.
Besides Baidu, Chinese AI enterprises DJI-Innovations, Sensetime, Megvii and iFlytek also entered the top 10 list.
China has huge potential and advantages in AI development, according to the white paper. China's open market environment, massive data resources, strong strategic guidance and rich application scenarios continue to promote its AI industry and add significant leverage to China's AI competitiveness for global market.
Let's look at the top 10 AI companies in the world.
No 10 IBM Watson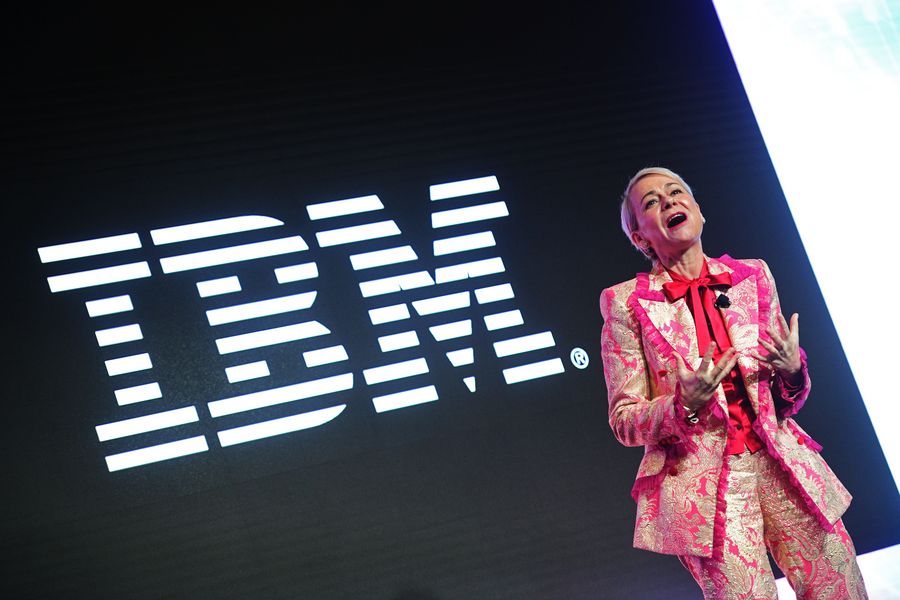 IBM Asia Pacific Chief Executive Officer and Chairwoman Harriet Green speaks during the opening ceremony of ConnecTechAsia, held in Singapore on June 18, 2019. [Photo/Xinhua]
No 9 Automation Anywhere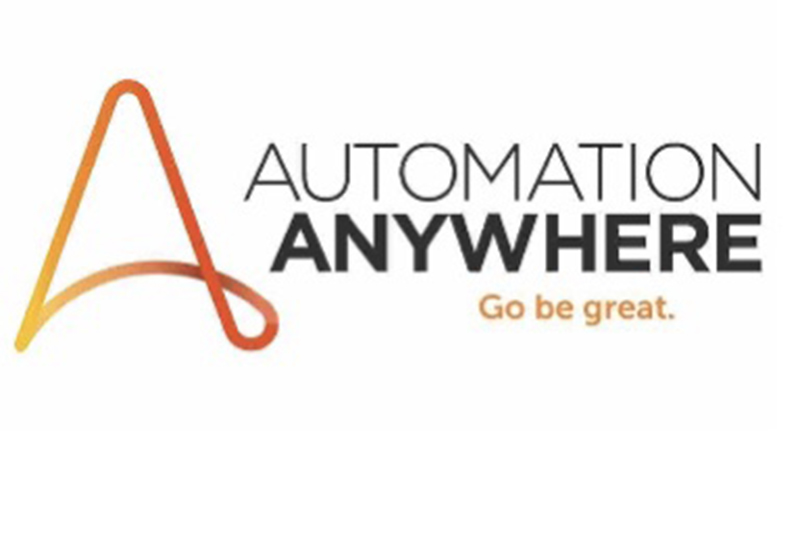 The logo of Automation Anywhere. [Photo/automationanywhere.com]
No 8 iFlytek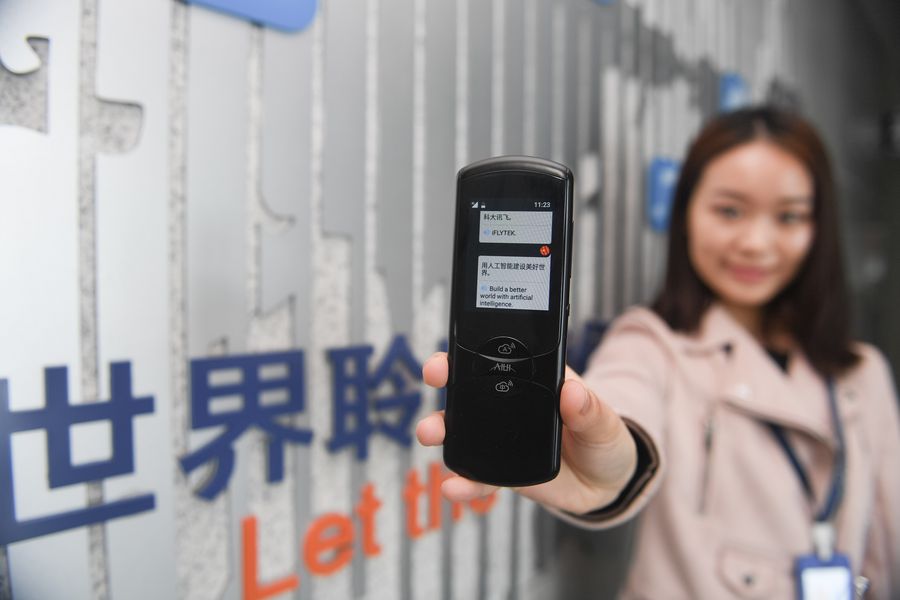 A staff member of iFlytek demonstrates the Translator 2.0 at Hefei-based iFlytek Co Ltd in East China's Anhui province on April 25, 2018. [Photo/Xinhua]
No 7 Megvii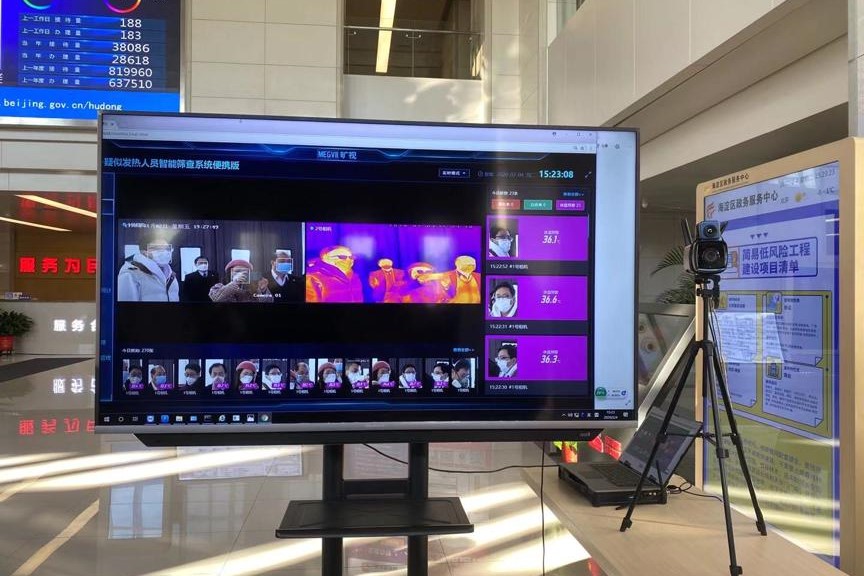 The AI temperature inspection system developed by Megvii is applied in Haidian district, Beijing, in February 2020. [Photo/Megvii.com]
No 6 Sensetime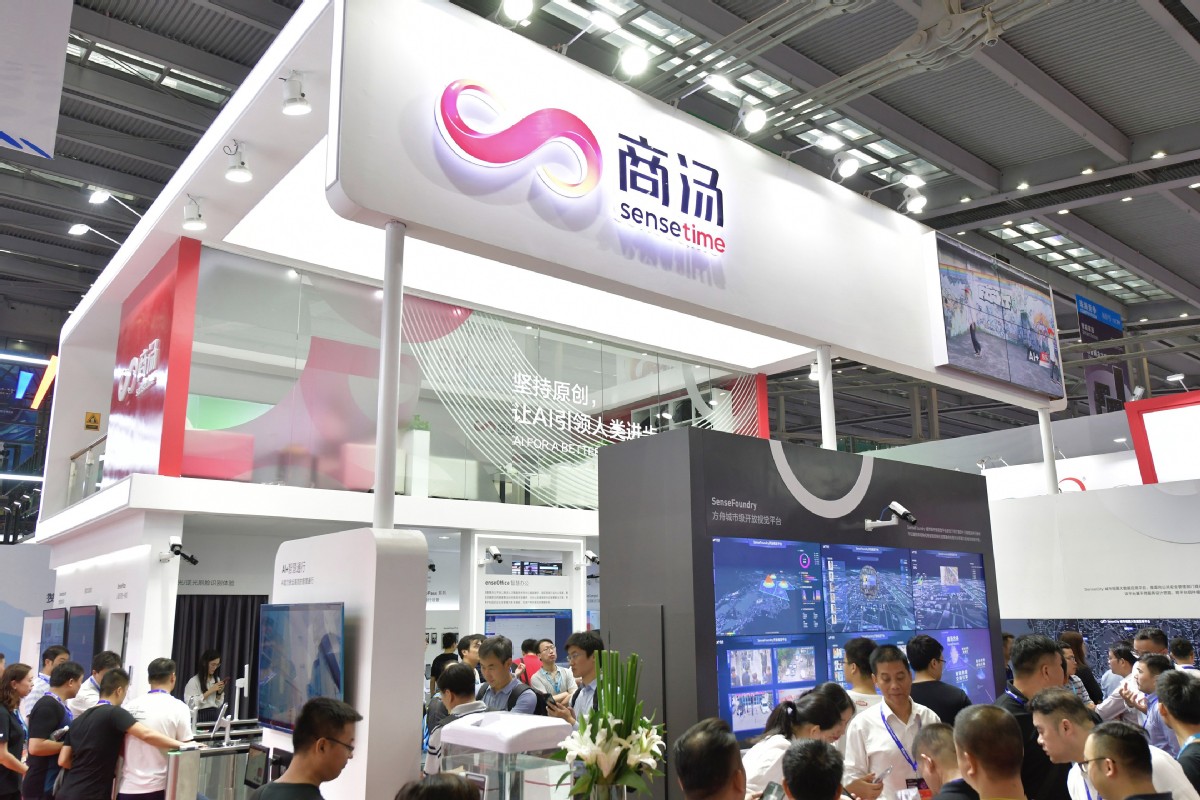 The Sensetime exhibition booth is busy at the 17th China Public Security Expo for Security & Protection held in South China's Shenzhen on Oct 30, 2019. [Photo/sensetime.com]
No 5 DJI-Innovations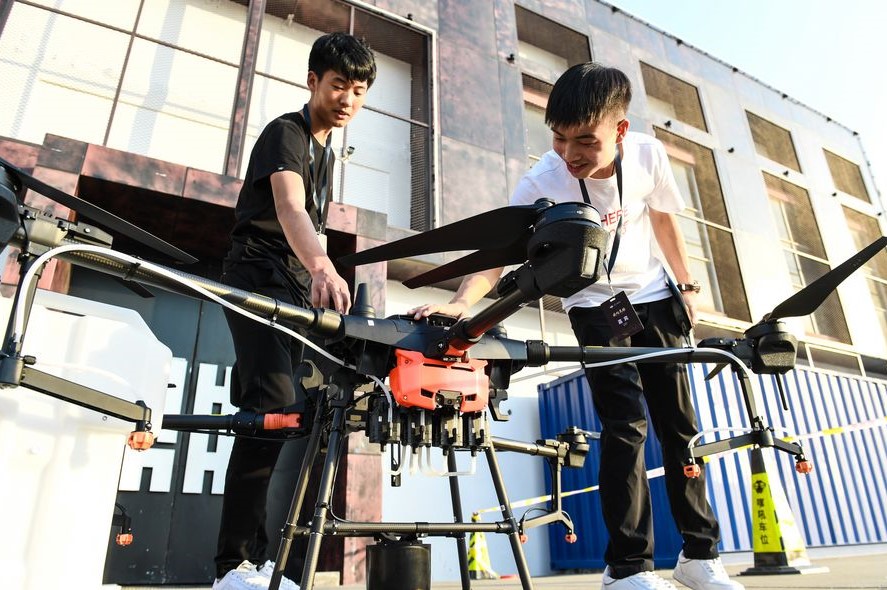 A visitor gets to learn more about Chinese drone maker DJI's latest crop protection drone, the T20, at a product launch event in Shenzhen, South China's Guangdong province on Nov 5, 2019. [Photo/Xinhua]
No 4 Baidu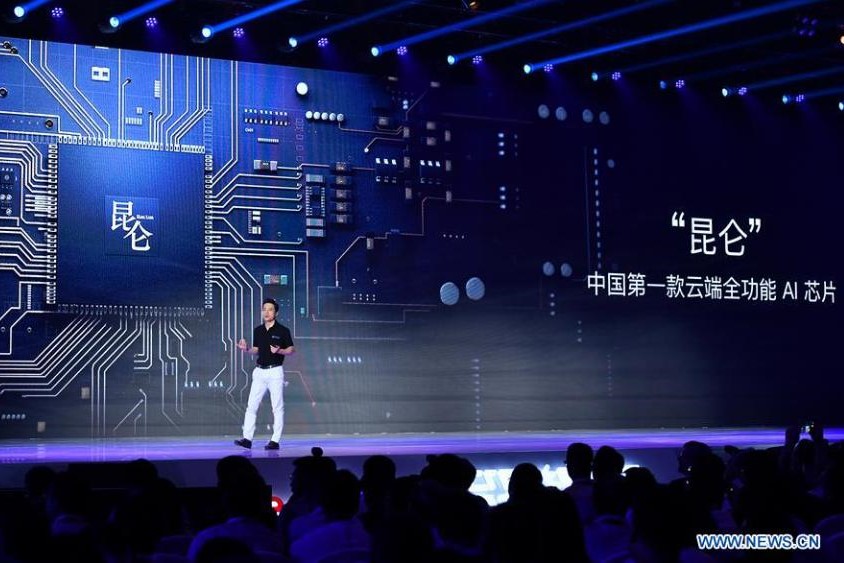 Baidu's Chairman and CEO Robin Li introduces an AI chip during Baidu Create 2018 at the China National Convention Center in Beijing on July 4, 2018. [Photo/Xinhua]
No 3 Facebook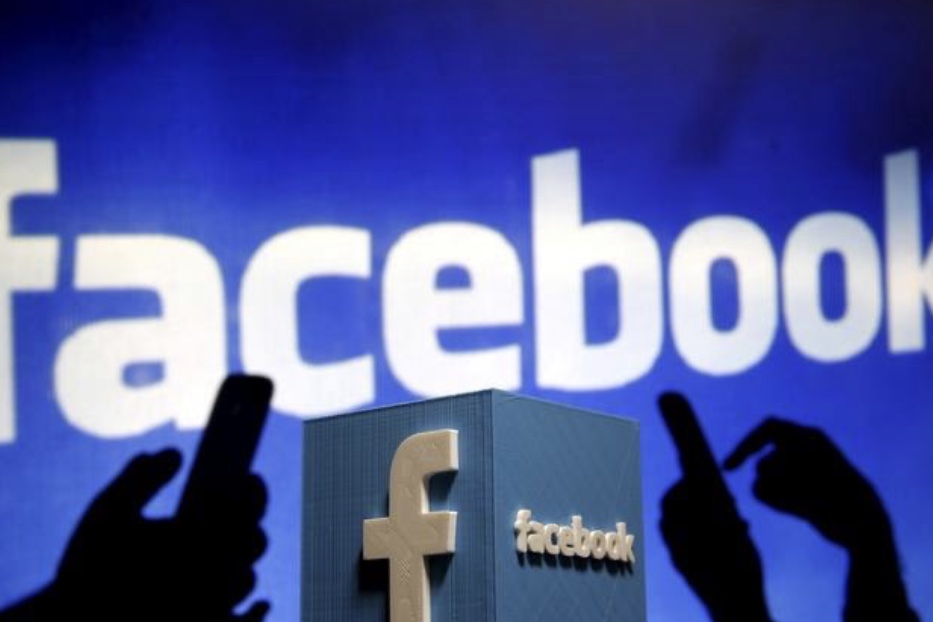 A 3D plastic representation of the Facebook logo. [Photo/Agencies]
No 2 Google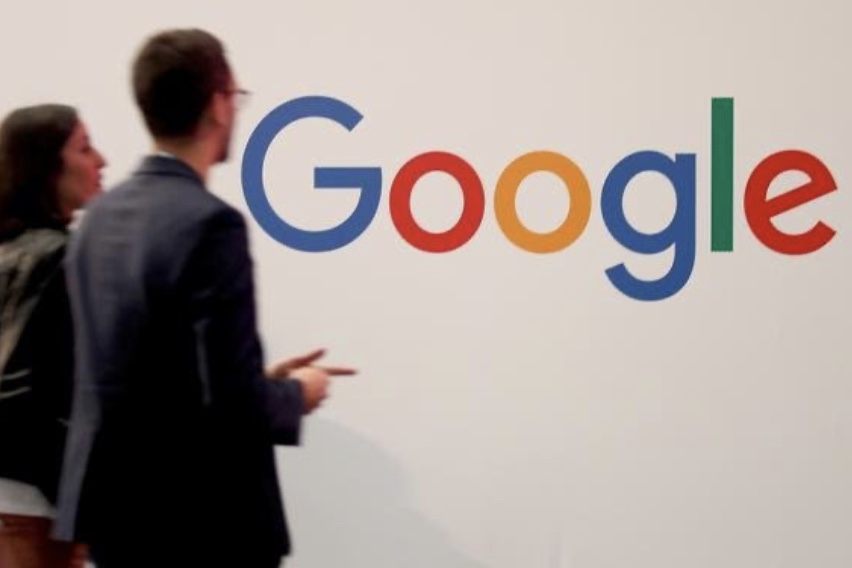 People walk past the Google logo in Paris on May 16, 2019. [Photo/Agencies]
No 1 Microsoft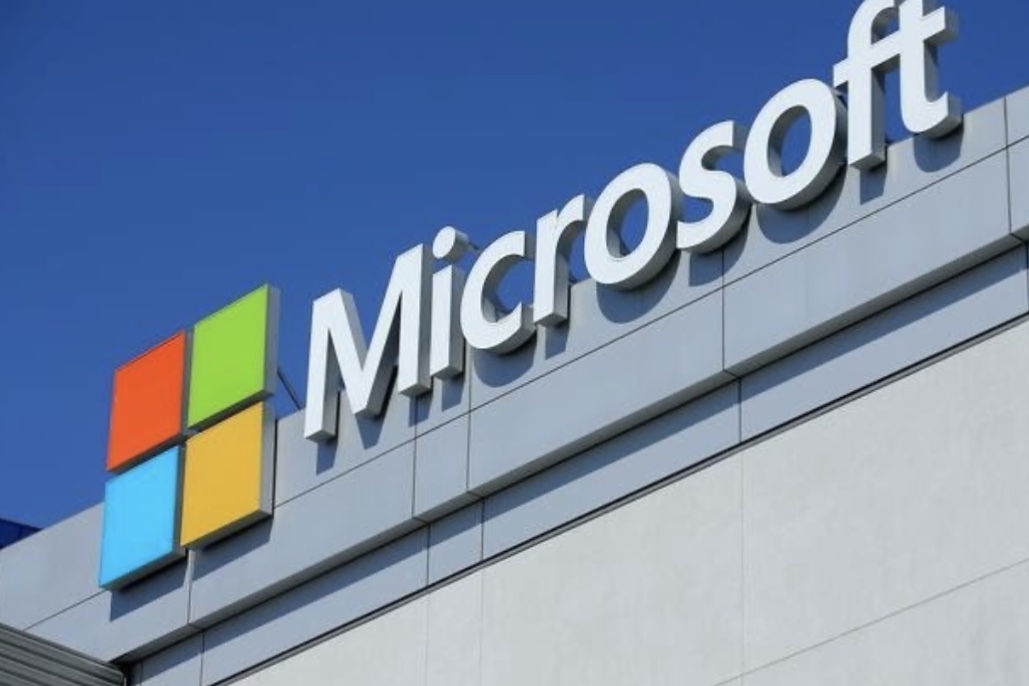 The Microsoft logo is seen on the Microsoft Theater at the E3 2017 Electronic Entertainment Expo in Los Angeles on June 13, 2017. [Photo/Agencies]
[disclaimer] the above article is reprinted from the Internet, which is intended to convey more information. It does not mean that this website agrees with its views and is responsible for its authenticity; if the copyright unit or individual of the manuscript is unwilling to issue it on the website, please contact us or call us within two weeks.