Qianlong Think Tank released top 20 new energy vehicle makers worldwide in terms of brand influence on May 10.
The thinks tank evaluated new energy automakers based on Chinese language news, social media feedback, online complaints, production quality, services, innovation and assets over the time spanning May 1, 2019, to April 30, 2020.
It said, technical innovation is an imperative driving force in developing a brand. In recently years, major NEV makers have seen growth in new technology applications and number of patents.
The think tank also pointed out proactive practices in corporate social responsibility, such as donating money or medical supplies during the COVID-19 outbreak, will shape a positive brand reputation and help turn intangible assets into tangible capital.
Let's take a look at the top 10 brands.
No 10 Nio
Score: 6.95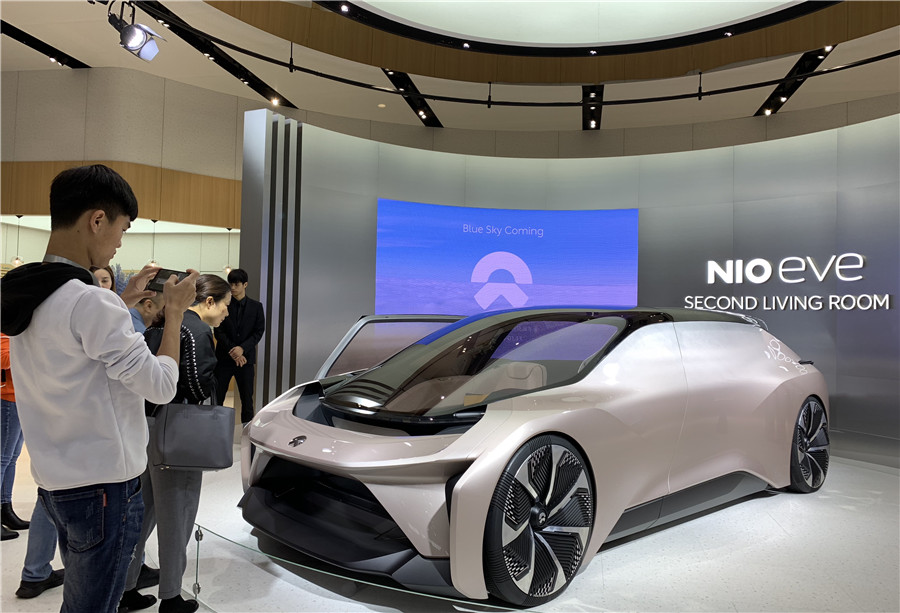 Chinese electric vehicle startup Nio Inc exhibits its first concept model, Nio eve, at the 2019 Haikou International New Energy Vehicle Show. [Photo by Zhang Dandan/China Daily]
No 9 Benz
Score: 6.96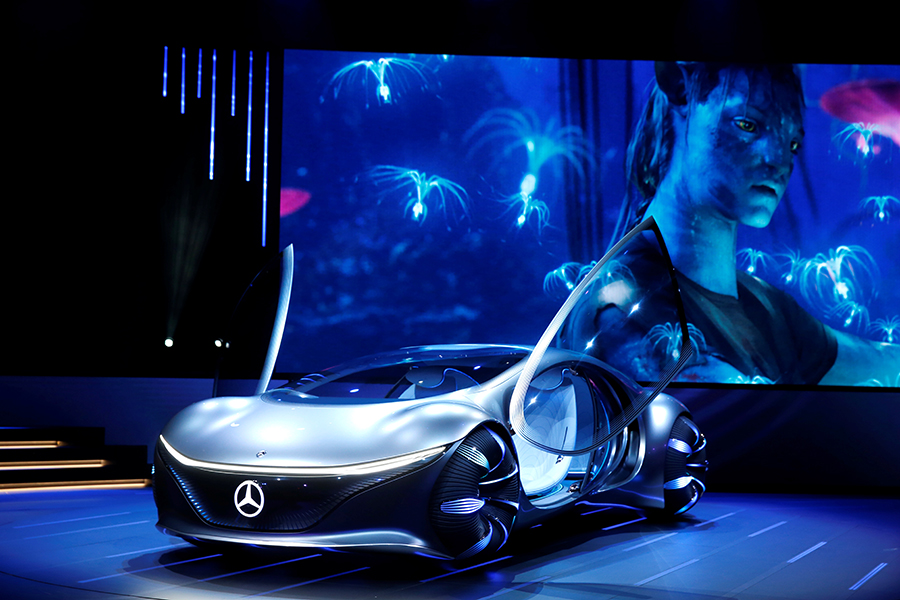 The Mercedes-Benz Vision AVTR concept car, inspired by the Avatar movies, is displayed after an unveiling at a Daimler keynote address during the 2020 Consumer Electronics Show in Las Vegas, US, Jan 6, 2020. [Photo/Agencies]
No 8 BJEV
Score: 7.26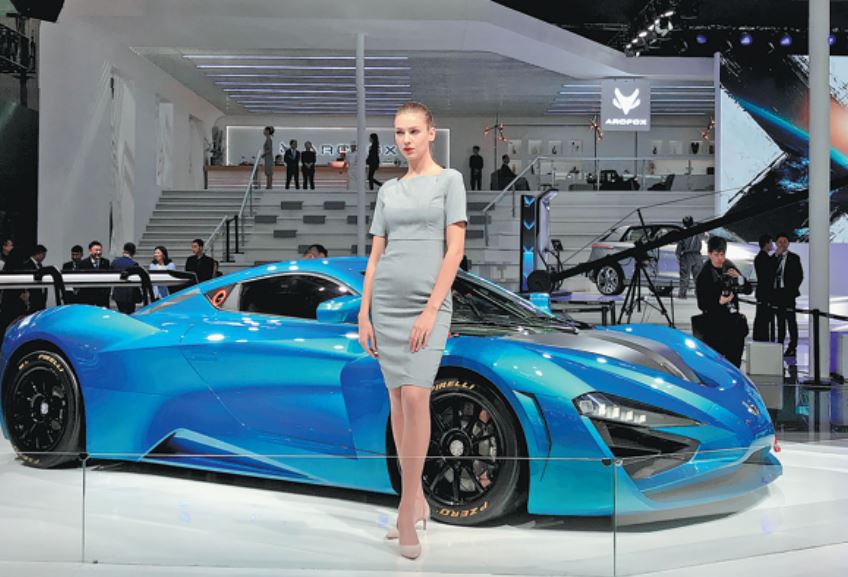 BJEV showcases its Arcfox-branded electric vehicle at the Guangzhou auto show last year. [Photo by Li Fusheng/China Daily]
No 7 Geely
Score: 7.37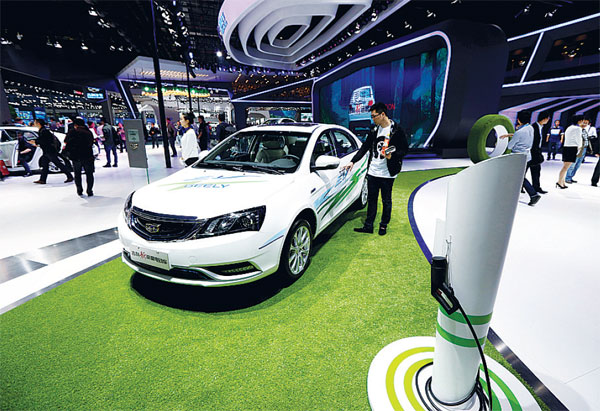 The Emgrand electric car, produced by Geely, featured at an auto show in Shanghai. The Emgrand has been widely praised by electric-car enthusiasts. [Photo provided to China Daily]
No 6 BYD
Score: 7.56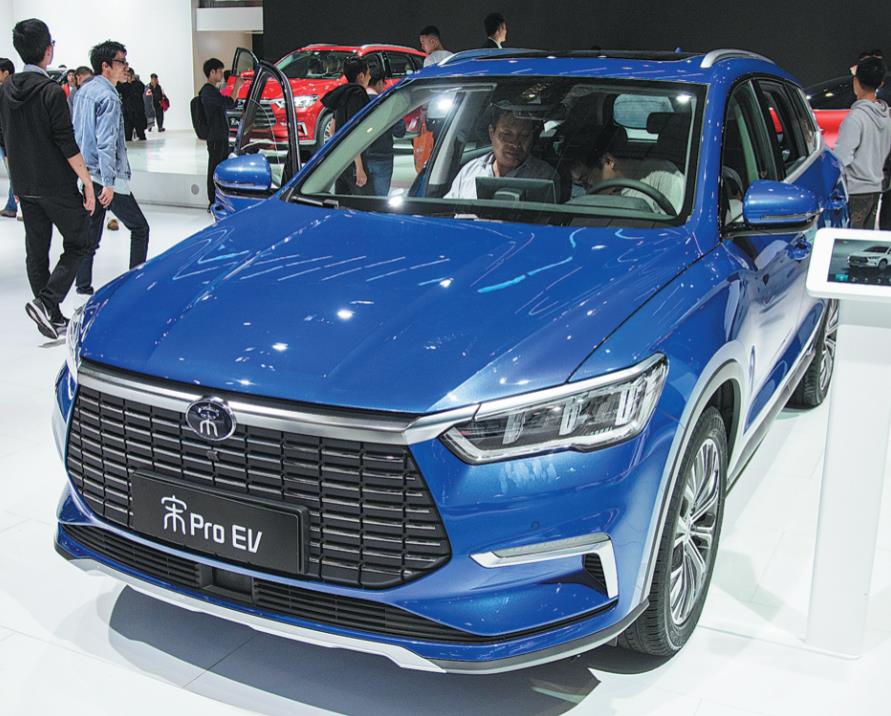 Visitors get to grips with BYD's Song Pro model at the Shanghai auto show in April, 2019. [Photo provided to China Daily]
No 5 BMW
Score: 7.67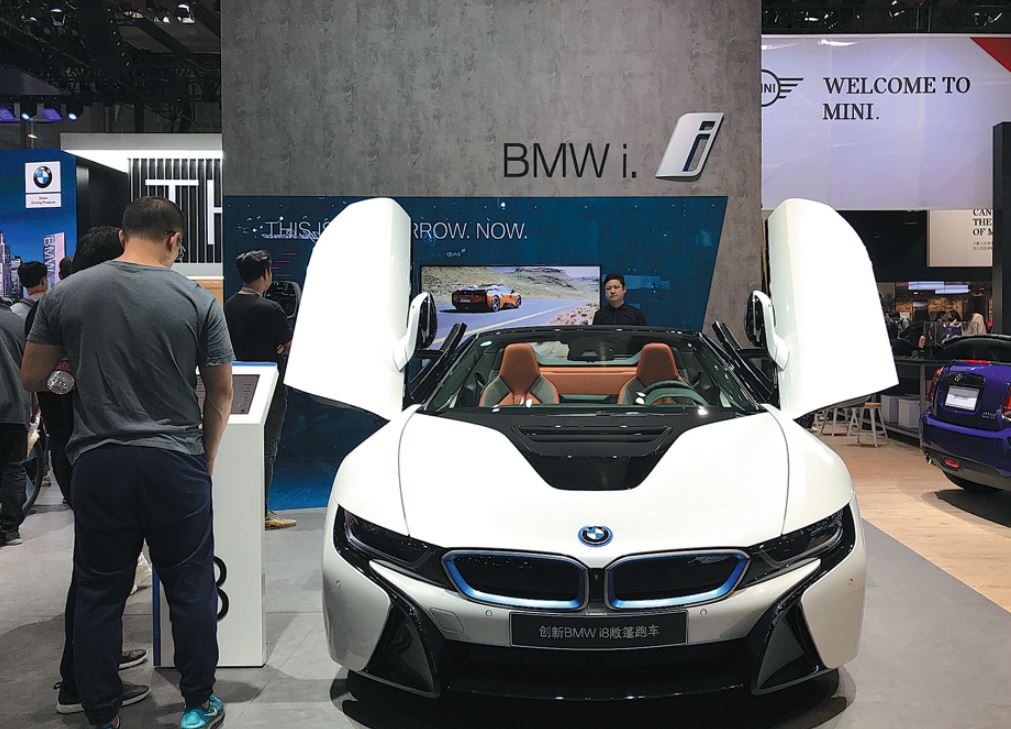 Visitors browse information about BMW's plug-in hybrid i8 model at the Guangzhou auto show in 2019. [Photo by Li Fusheng/China Daily]
No 4 GAC NE
Score: 7.77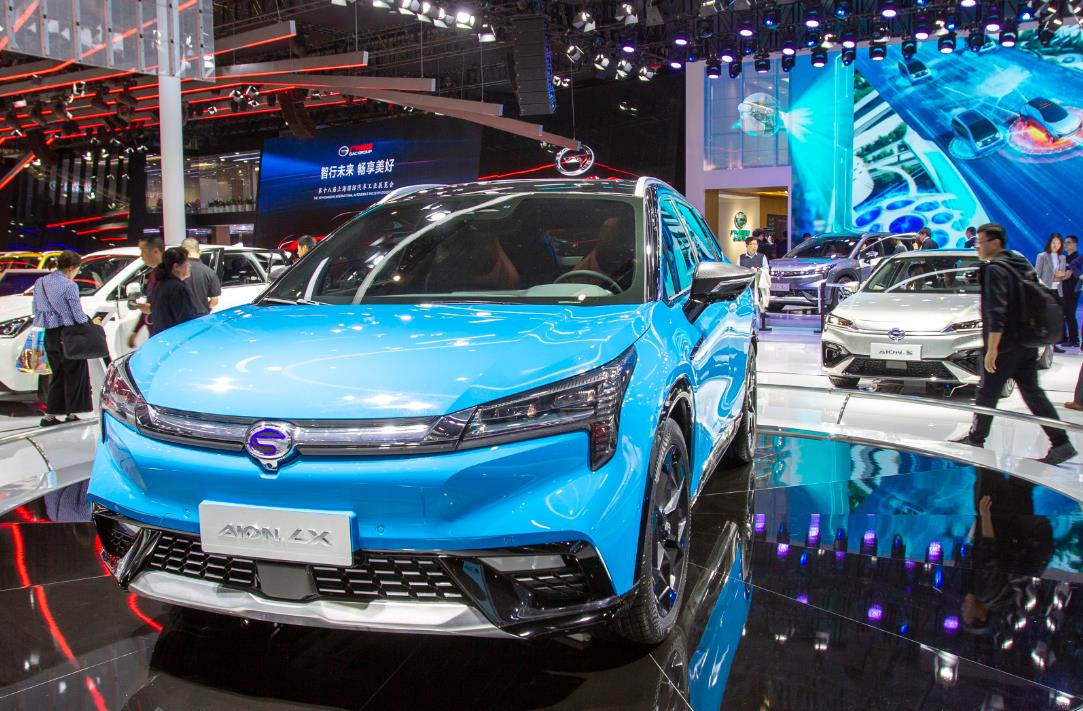 A GAC Aion LX is displayed at a car exhibition in Shanghai. [Photo provided to China Daily]
No 3 Volkswagen
Score: 8.14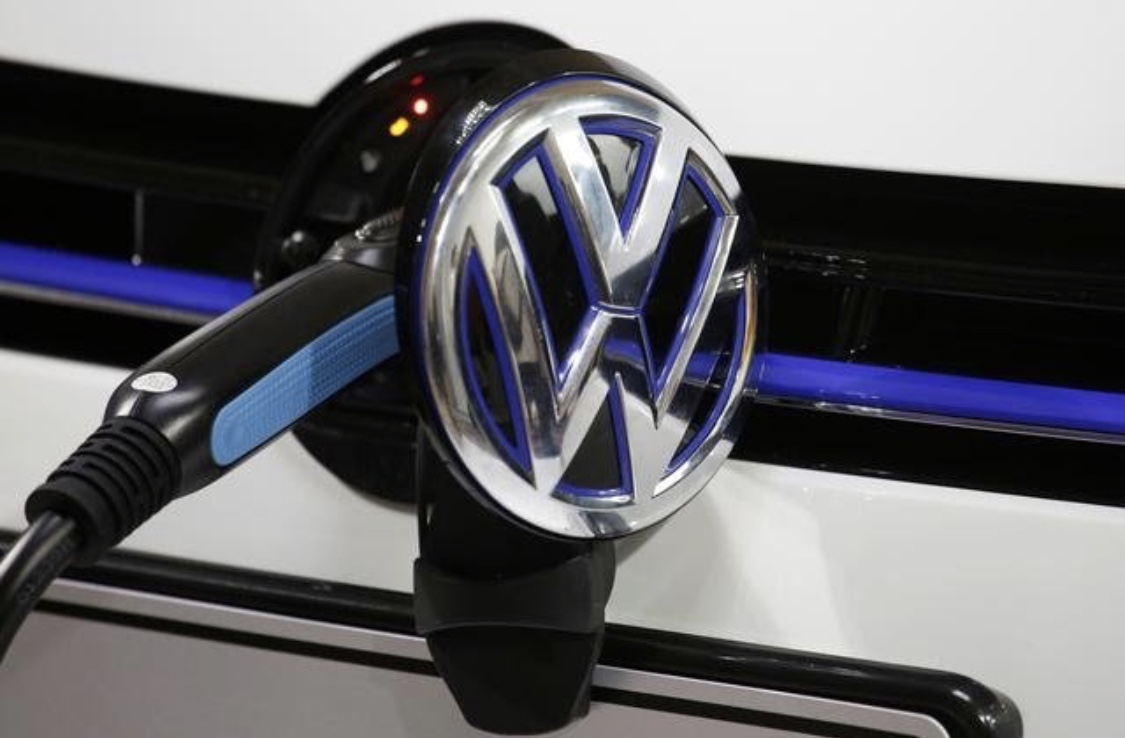 A Volkswagen Golf GTE is charged during a workshop prior to Auto Guangzhou on Nov 16, 2017. [Photo/Agencies]
No 2 Audi
Score: 8.25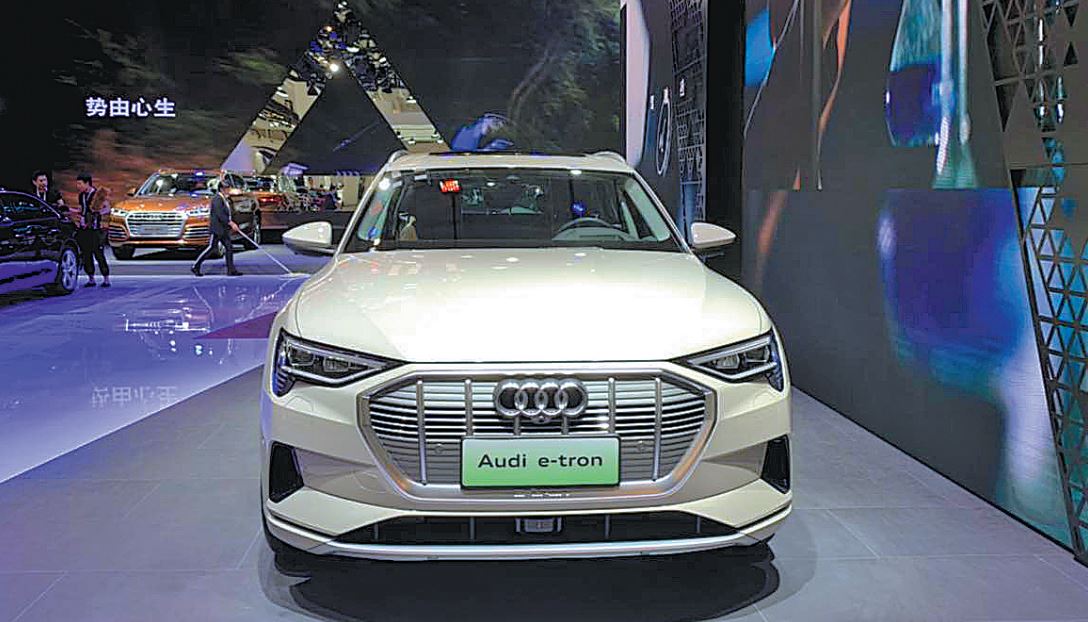 An Audi e-tron is showcased at the 2020 Haikou International New Energy Vehicle and Connected Mobility Show in Hainan province. [Photo by Cao Yingying/China Daily]
No 1 Tesla
Score: 8.57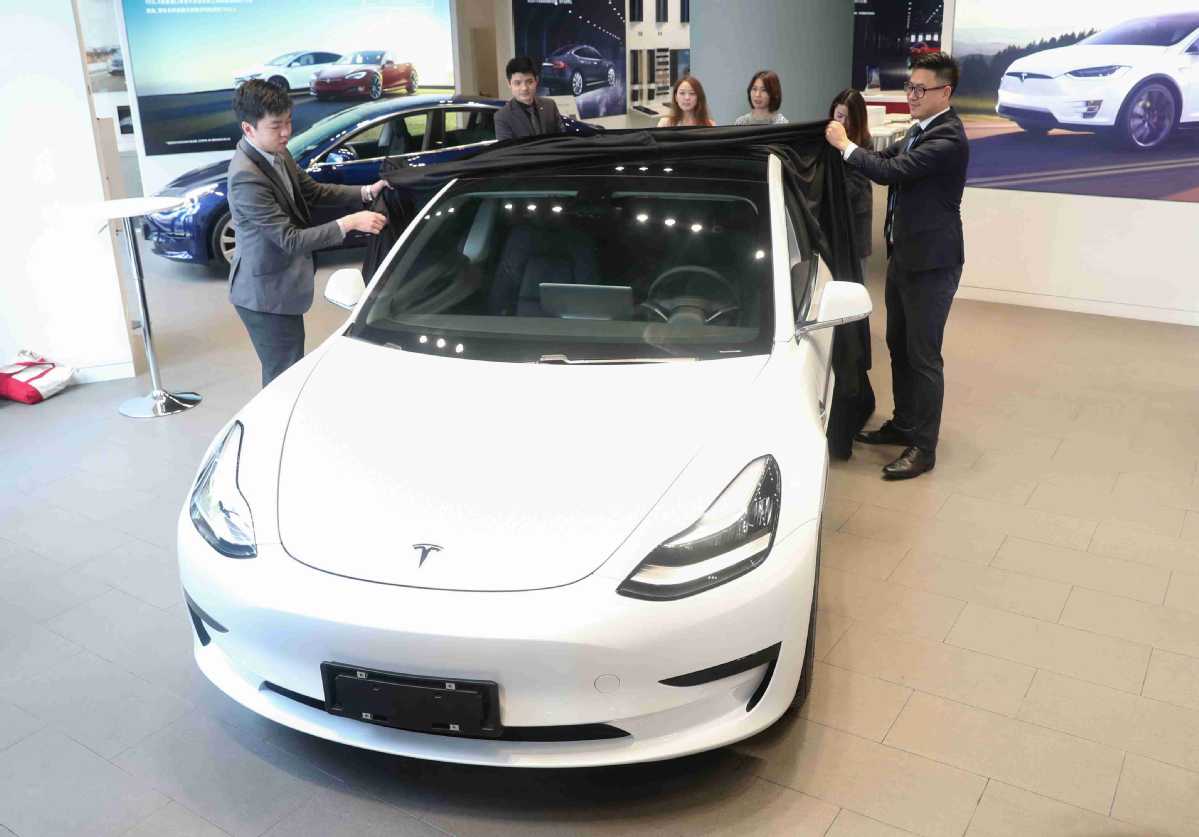 Tesla's China-made Model 3 vehicle is seen at an automobile experience shop in Shanghai, on Nov 22, 2019. [Photo/Xinhua]
[disclaimer] the above article is reprinted from the Internet, which is intended to convey more information. It does not mean that this website agrees with its views and is responsible for its authenticity; if the copyright unit or individual of the manuscript is unwilling to issue it on the website, please contact us or call us within two weeks.andy steel structure.