A promotional activity was held on August 26 in Shanghai to encourage foreign enterprises registering for the 2020 China International Import Expo (CIIE) to invest in the city's Huangpu district.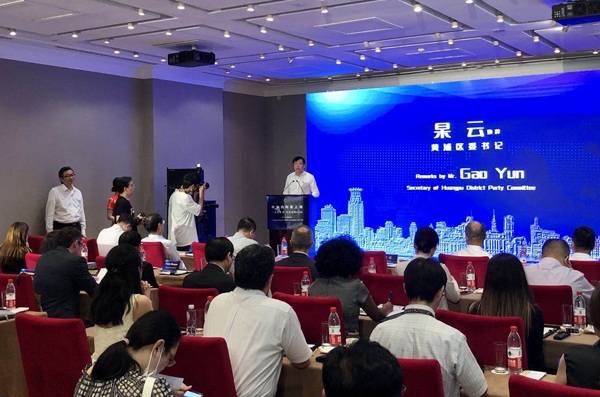 (Gao Yun, party secretary of Huangpu District makes a speech at the promotional event.)
Nearly 30 foreign trade institutions took part in the event, including the Mondragon Group, one of the top ten enterprises in Spain. Zou Fangyi, chief representative of the company's Shanghai representative office, said that the office was set up in Huangpu in 2000 and in consideration of the district's superior business environment, as well as convenient transportation and living facilities, it has established a procurement center and a corporate service company here. Moreover, a smart device company will be introduced by the end of this year.
Zou emphasized that 6 affiliated enterprises of the group which are all industry leaders will take part in this year's CIIE.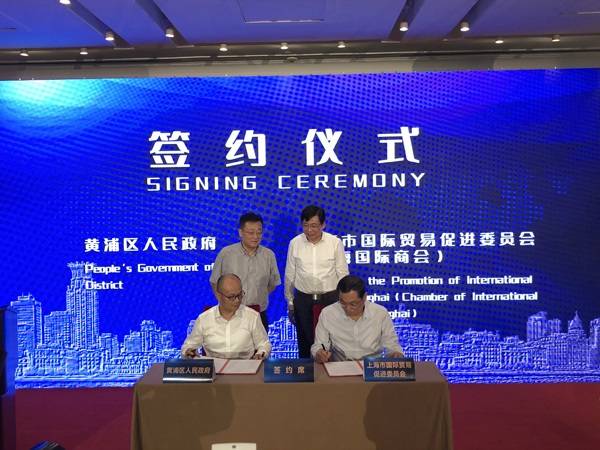 (A cooperation agreement is signed between the Huangpu district government and the Council for the Promotion of International Trade Shanghai.)
In terms of the CIIE, as expected, streams of foreign business people have come to Shanghai for business negotiation in the past two years, after gaining a deeper understanding of the city via the CIIE platform.
Huangpu district, with a central location advantage and outstanding business environment, has been the top choice for them. Saputo Inc., a Montreal-based Canadian dairy company and a star exhibitor of the previous two CIIEs, is one of those that chose Huangpu as their base in China. It has seen a sales revenue of more than 500 million yuan since February.
As for the district as a whole, in spite of the coronavirus epidemic, it has realized a contractual foreign investment of 796 million dollars and a paid-in foreign capital of 460 million dollars, proving strong economic resilience.
(Reported by Fan Yicheng & Cao Jun;
Translation by Zheng Qian)
[disclaimer] the above article is reprinted from the Internet, which is intended to convey more information. It does not mean that this website agrees with its views and is responsible for its authenticity; if the copyright unit or individual of the manuscript is unwilling to issue it on the website, please contact us or call us within two weeks.andy steel structure.