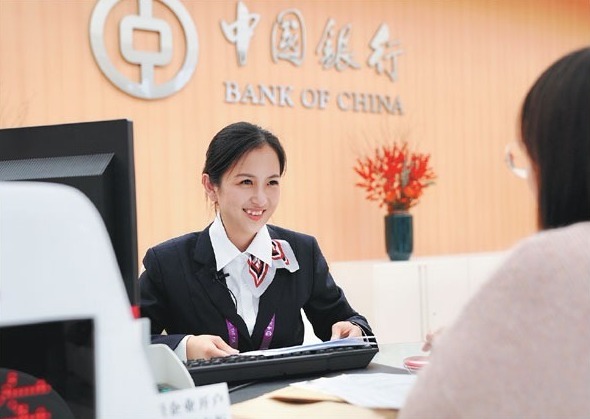 China's banking and insurance regulator has started a formal investigation into Bank of China Ltd's recent loss on a crude oil futures trading product, the Beijing-based Financial News said on Wednesday.
The China Banking and Insurance Regulatory Commission has been paying close attention to the case and asked Bank of China to negotiate with clients on an equal footing and solve the problem according to laws and regulations, an official of the commission told Financial News.
The bank said it has signed settlement agreements with more than 80 percent of the clients facing losses from the product. The State-owned commercial lender is also comprehensively reviewing its product design, business strategy and risk control.
Banking and insurance institutions should further improve their risk management capacity and enhance the level of financial services. At the same time, financial services consumers must invest rationally and further increase the risk awareness, the official said.
Bank of China said on April 22 that its main investors will settle trades for its crude oil futures trading product, which is linked to foreign crude oil futures contracts, at-$37.63 per barrel after the price of US crude oil futures collapsed on April 20 with the US benchmark West Texas Intermediate for May delivery falling below zero for the first time ever and settling at-$37.63 a barrel..
The bank said on May 5 it has proposed solutions in response to clients' demands and its branches are engaged in sincere settlement negotiations with clients on the basis of equality and voluntary consensus.
The investigation shows that the State Council has paid great attention to systemic financial risks, as black swan events in the financial sector may bring huge shocks to the stability of the financial system, said Hu Bin, deputy director-general of the Institute of Finance and Banking at the Chinese Academy of Social Sciences.
"Financial institutions should step up self-examination and internal control management. In particular, they should make contingency plans for extreme events that may occur," Hu said.
"Regulatory authorities should further strengthen supervision in terms of the filing and approval of similar products, as well as inspection and post-operational oversight of such products, to prevent similar incidents from occurring. It is also important to strengthen regulatory integration and coordination among financial regulators, as most of the financial products are now cross-sectoral," he said.
Zeng Gang, deputy director-general of the National Institution for Finance and Development, said that financial institutions should take extreme cases into consideration when designing new products and performing pressure tests, as financial risks may amplify dramatically in the short term amid the novel coronavirus outbreak.
"Once extreme cases occur, financial institutions should conduct risk inspections on existing products thoroughly and react to the results of assessment in a timely manner," Zeng said.
Besides, clients should have complete knowledge of the products they bought, objectively assess their risk management capability and risk appetite, and develop a rational investment philosophy, he said.
[disclaimer] the above article is reprinted from the Internet, which is intended to convey more information. It does not mean that this website agrees with its views and is responsible for its authenticity; if the copyright unit or individual of the manuscript is unwilling to issue it on the website, please contact us or call us within two weeks.andy steel structure.