Deemed the 'Queen of Goods', Wei Ya is a household name in today's world of e-commerce. Seven decades ago, a comic book character named San Mao became well-known in China. What would happen when the two encountered each other?
On May 26, Wei Ya showed up in a live stream, selling a comic book about San Mao, together with Zhan Sheng, grandson of Zhang Leping (Zhang was the Shanghai artist who created San Mao).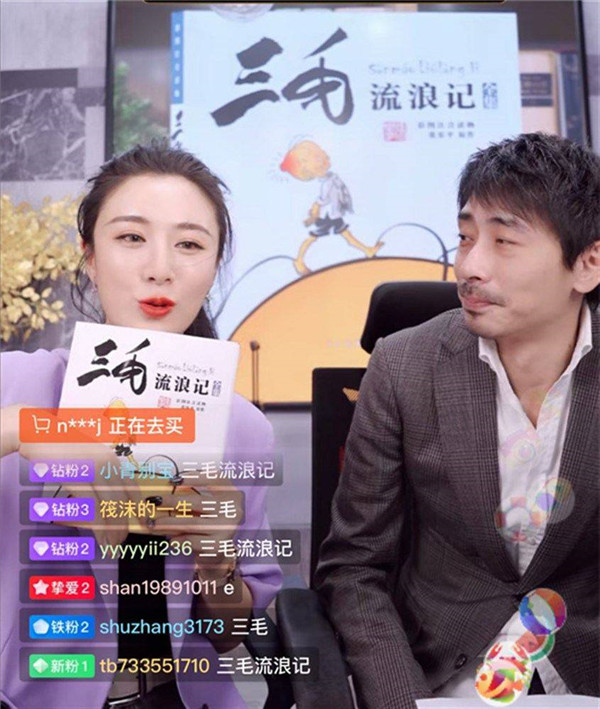 (Wei Ya and Zhan Sheng)
In the live stream, Zhan Sheng talked about the stories of Zhang Leping, garnering many views of netizens who spent their childhood watching San Mao comics and TV series.
More than 50,000 of the San Mao books were sold within four minutes. What was more heartwarming was that for each purchased book, eight yuan (about 1.12 USD) will be donated to underprivileged children.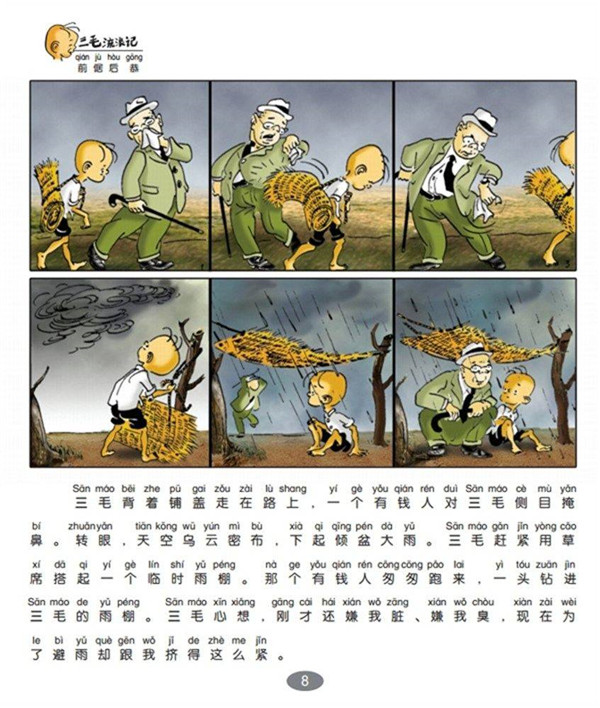 ("The Wanderings of Sanmao")
Zhang Leping began to create San Mao in 1935. Two years later, the artist caused a sensation after publishing comic strips about the curious young boy's adventure in the newspaper Takungpao (Shanghai edition). The character's experiences affected the hearts of countless readers at that time. Though the orphan boy has suffered a lot of hardships, he still has a kind heart and aspires for a beautiful future. Later, the story of San Mao was adapted into movies, cartoons and stage plays because of its popularity. Zhang Leping passed away in September 1992.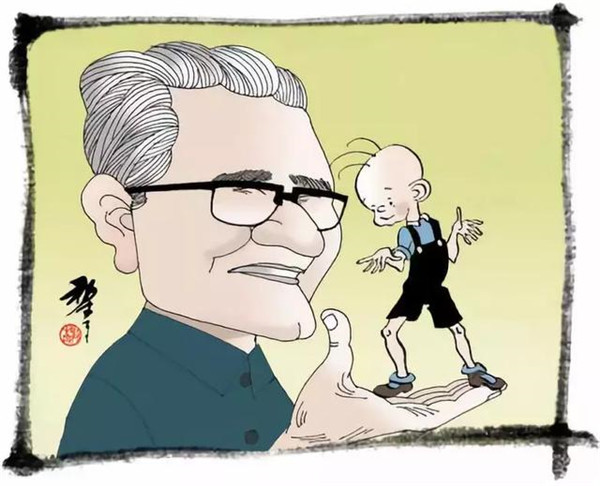 (Zhang Leping and San Mao. Image from the Internet)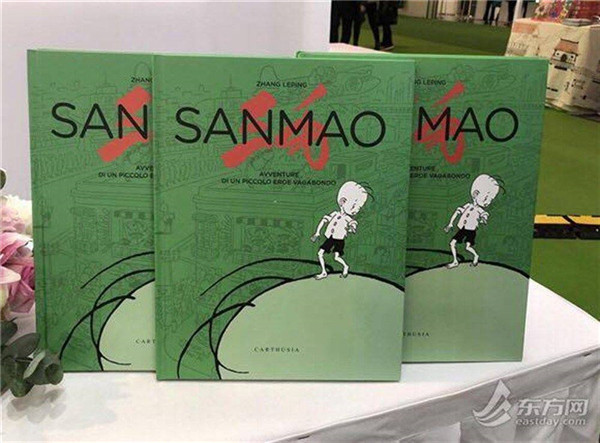 (The Italian edition of "The Wanderings of Sanmao")
Over recent years, the influence of comics about San Mao has spread overseas. French and Italian editions of "The Wanderings of Sanmao" have been published. In 2015, "San Mao: Le Petit Vagabond" won the Heritage Award at the 42nd annual Angoulême International Comics Festival, and in 2018, Zhang Leping was given the "Special Honor" of the Silent Book Contest because of his book about San Mao. Last April, "The Wanderings of Sanmao" was selected into the SDG Book Club to let more children know about China's San Mao.
In the current situation of COVID-19, cartoonist Sun Shaobo created a new book about San Mao, after getting the authorization of Zhang Leping's family. The book, which will be released in June, tells the story of San Mao and his younger sister during the home isolation period. The author wants to represent the bravery, cleverness, persistence and good will of Chinese kids and people when they are facing the coronavirus outbreak.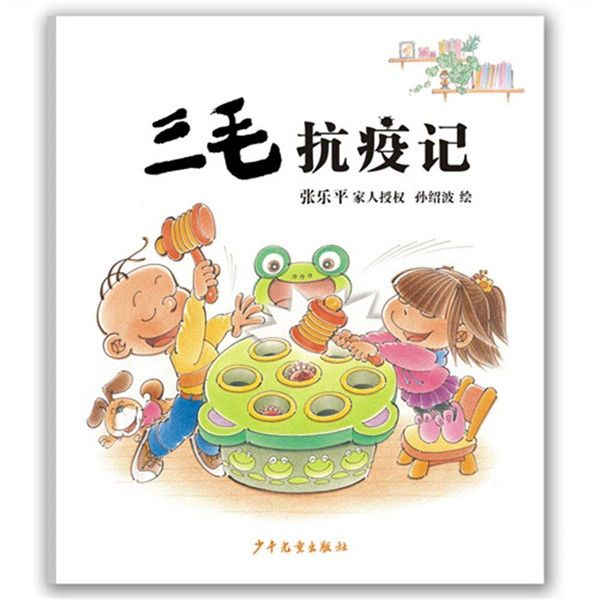 (A picture book about San Mao anti-COVID-19 life by Sun Shaobo)
[disclaimer] the above article is reprinted from the Internet, which is intended to convey more information. It does not mean that this website agrees with its views and is responsible for its authenticity; if the copyright unit or individual of the manuscript is unwilling to issue it on the website, please contact us or call us within two weeks.andy steel structure.