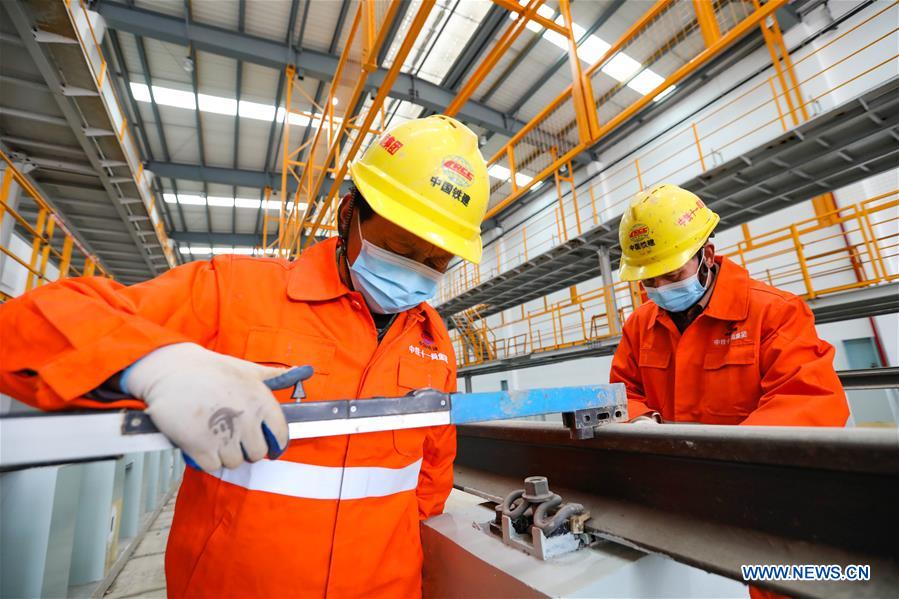 With the novel coronavirus under control, Central China's Hubei province is seeing production resuming and workers returning to work, an official said on Wednesday.
By Tuesday, 42,130 enterprises in Hubei province had returned to work, accounting for 93.8 percent of the total, according to Xie Gaobo, deputy director of the Development and Reform Commission of Hubei.
There are 4.695 million employees on duty, about 66.3 percent of the total, he said at a daily briefing.
In Wuhan, the capital of Hubei, 85.4 percent of enterprises have resumed work, with 40.4 percent of employees back to work, he said.
The resumption of production of enterprises is directly related to the employment and income of people, he said. Since March 11, the province has gradually resumed production under the premise of strengthening prevention and control of the COVID-19 outbreak, he said.
According to the provincial Human Resources and Social Security Department, more than 5 million people in Hubei have returned to work, including about 3.13 million getting back to work outside the province.
[disclaimer] the above article is reprinted from the Internet, which is intended to convey more information. It does not mean that this website agrees with its views and is responsible for its authenticity; if the copyright unit or individual of the manuscript is unwilling to issue it on the website, please contact us or call us within two weeks.