Editor's note: The water level in Jiangxi's Poyang Lake, the country's largest freshwater lake, rose to 22.6 meters on July 12, higher than during major floods in 1998. In the face of floods of the same level or even fiercer, the difference is flood-fighting "tactics" are upgraded, more advanced technologies are widely used, and the task schedules are more scientific.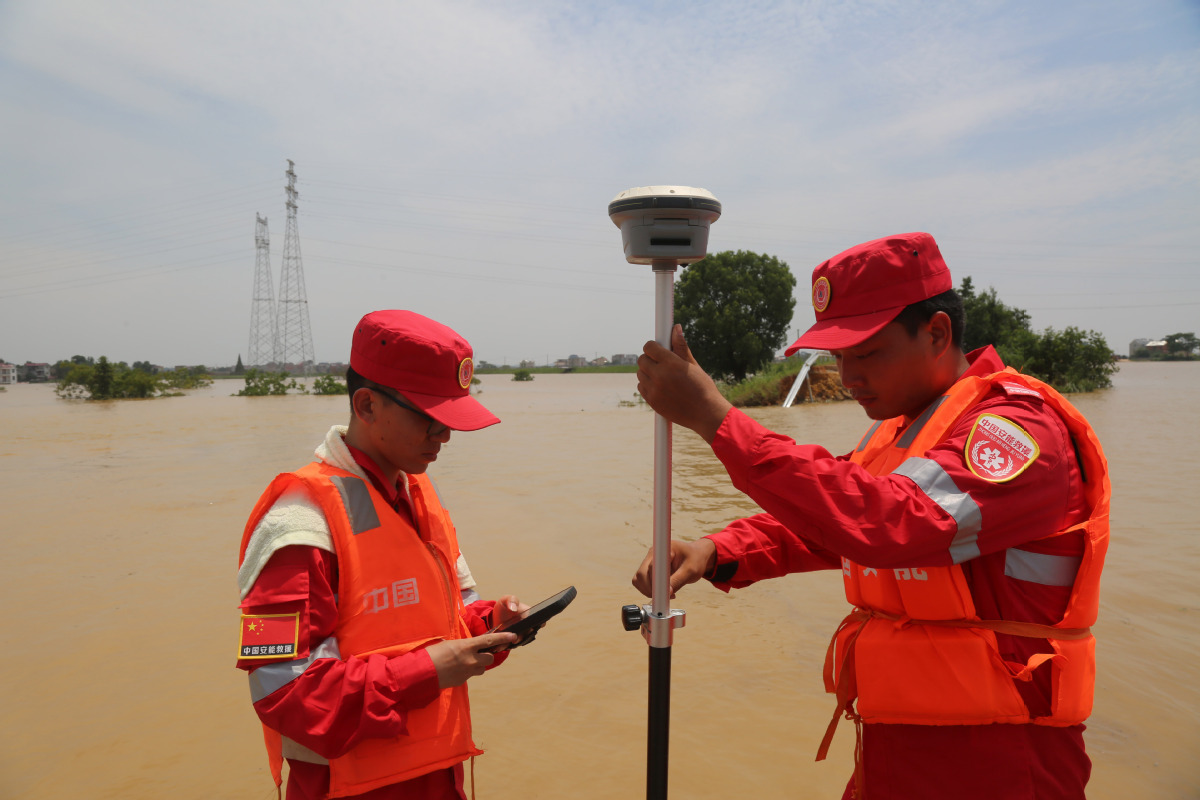 Upgraded tactics
On July 4, the flood was basically level with the dam in Jiangzhou town, Jiujiang city in Jiangxi province.
But thanks to a 40-meter-wide "lining platform" on the inside of the dam, which functions as an "extra dam", villagers didn't feel anything close to the level of panic experienced in 1998.
In the face of more severe flooding, reinforcement tactics are also being upgraded.
In 1998, soldiers worked hand-in-hand to block broken dikes in flooded areas, but now these methods are all mechanized.
As of July 11, of the 131 dangerous flood situations in the province, 94 have been dealt with.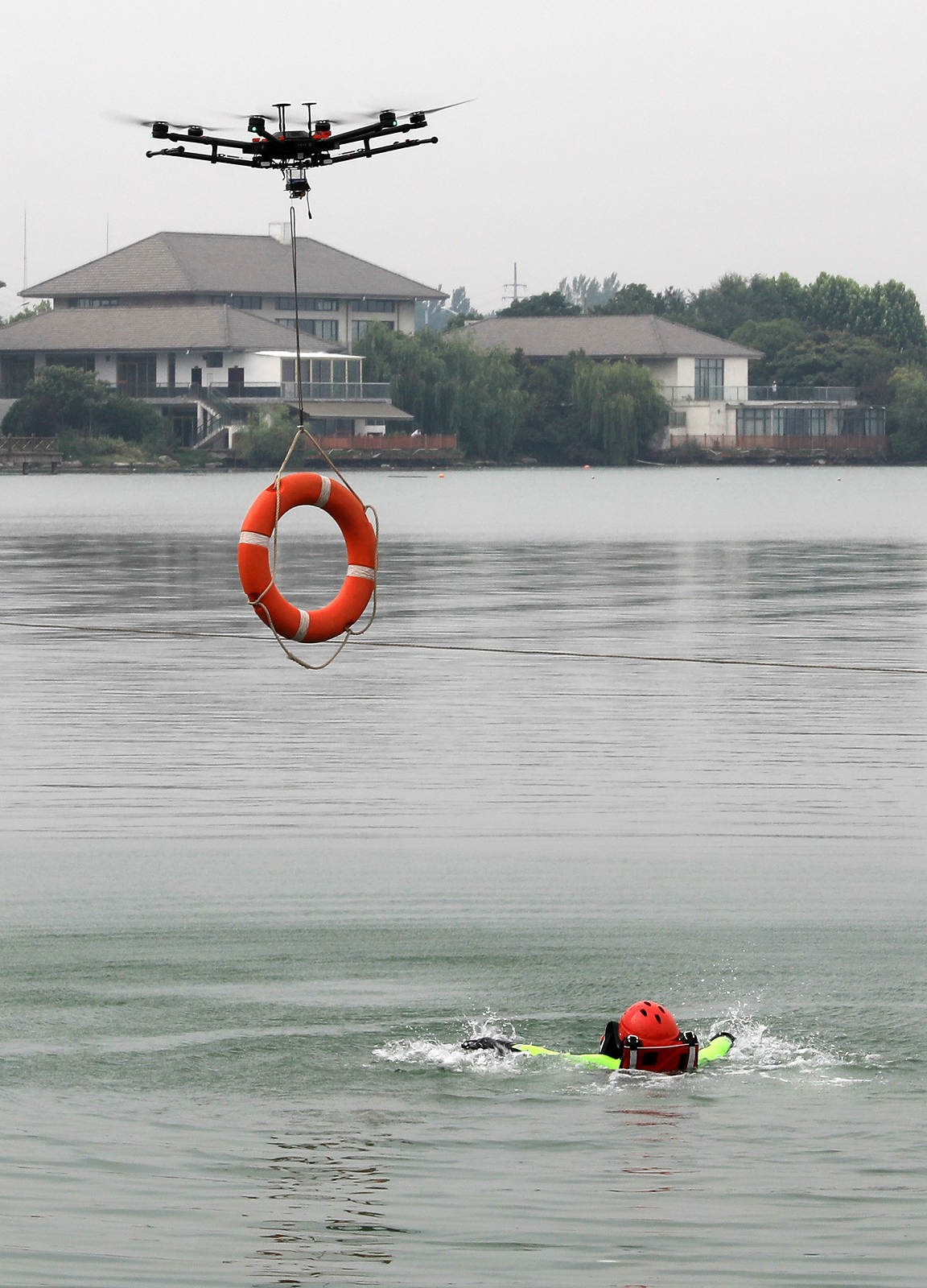 Advanced technologies
Various intelligent flood-fighting methods are being widely used in this year's battle, providing a scientific basis for efficient dispatch and disposal.
Cutting-edge technologies such as big data and AI are making China's flood prevention smarter, as they are applied to weather forecasts, flood monitoring and warning.
In previous rainy seasons, administrators could only judge the situation by experience, said Xu Peng, leader of the hydrological station in Hepu town, Xingan county, Jiangxi province. "But now we can rely on new technology to make judgements and carry out flood control work more precisely."
Water level, flow and current status of dikes are all on display in a monitoring room in Xingan county, Ji'an city, Jiangxi province. The intelligent inspection system of embankments displays real-time video images along the dike.
"This platform automatically records changes of the waters through GPS," supervisor Xu Ganming said. "Once there are abnormalities, the administrator will upload the picture with text description in time." He added that since July, the local intelligent patrol system has sent out over 60 early warning messages, which has played an important role in flood control.
GPS and radar meters, which can automatically monitor changes in water level and flow velocity, have been put into use to ensure efficient flood mitigation. Also, under the guidance of infrared drones, local rescue workers successfully rescued six people trapped by floodwaters in Mabu town of Ji'an city on July 9.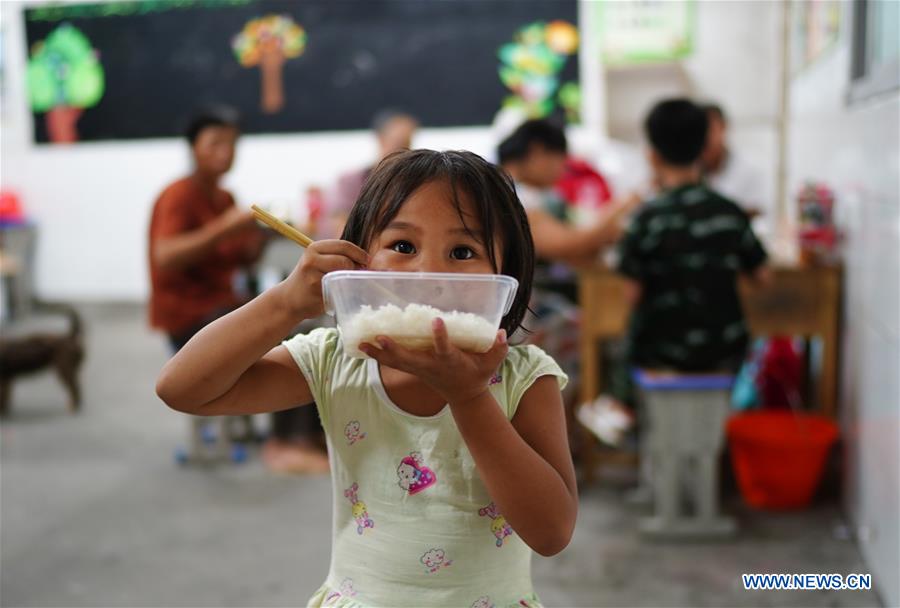 Scientific scheduling
When massive floods came to Zhujiaqiao village in Poyang county in 1998, the electricity was cut off. But now, this will never happen again.
Drawing a great lesson from the 1998 flood, Jiangxi province launched a "returning farmland to lake" project, relocating a large number of residents living in embankments and dikes, places near rivers and lakes and often threatened by floods, to places unaffected by waters.
"The emergency response is much faster, and the necessities prepared for the relocated people have improved substantially compared with 1998," a resident in Poyang county said.
Before the flood, local governments set up available schools and village activity centers as emergency shelters in advance, and equipped them with necessary items such as instant food, medicine and waterproof mats.
When the Changjiang River embankment appeared in danger on July 11, more than 200 armed police officers, soldiers and militia members came to reinforce the embankment immediately, and the villagers were transferred to safer ground right away.
"We will not let even one villager be displaced. I hope the floods recede as soon as possible, but we are also ready for a long 'war'," said Lan Qiongfei, a Party committee member in Poyang town.
[disclaimer] the above article is reprinted from the Internet, which is intended to convey more information. It does not mean that this website agrees with its views and is responsible for its authenticity; if the copyright unit or individual of the manuscript is unwilling to issue it on the website, please contact us or call us within two weeks.andy steel structure.