Dingdong Maicai, one of China's fresh food e-commerce apps, has become a hit due to the coronavirus outbreak. While delving into the enterprise's success, you will find many banks behind it. This is a vivid example of how new industries and new industrial forms in Shanghai are bolstered by the banking industry.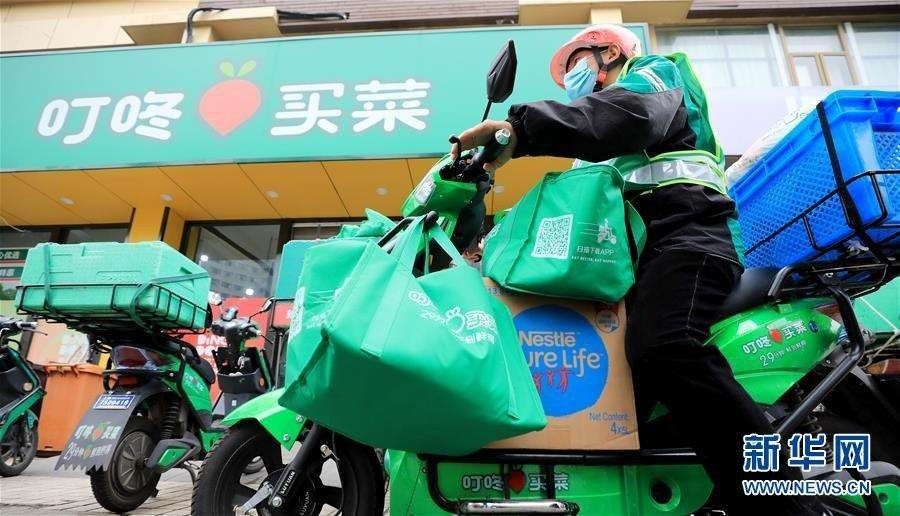 Smart healthcare and elderly care, cloud computing, supply chain and new infrastructure will be the major launch points for the city's financial institutions while seeking new opportunities.
In crisis, the city's financial institutions are looking for opportunities, by using the power of capital to spur the development of new industries and new industrial forms.
Facing the challenge posed by COVID-19, Shanghai's banking industry has formulated a series of financial service solutions in smart healthcare and smart elderly care, to elevate the level of informatization of the medical and elderly care sectors and satisfy residents' increasing demands for health and elderly care.
At the same time, more customized services will be launched for the cloud computing industry. Banks are also tapping their clients' demands for Merger & Acquisition financing, and providing supportive financial services like M&A loans, funds and bonds.
The epidemic has also hastened the development of 5G, AI, IoT, big data, long-distance education, remote working and online shopping. According to the city's three-year action plan for promoting the online new economy, around 100 application scenarios will be created with 100 innovative enterprises, 100 brand products and 100 key technologies.
By matchmaking with e-commerce platforms including Dingdong Maicai, Pinduoduo and Xiaohongshu, banks are also seeking financial services in those business scenarios. In the future, banks should work with online new economy enterprises to create innovative products en masse by building different scenarios, said Gu Jianzhong, president of Shanghai Rural Commercial Bank (SRCB). For instance, while utilizing the big data of Dingdong Maicai's supply chain, SRCB is able to provide precise financial services for the upstream suppliers.
[disclaimer] the above article is reprinted from the Internet, which is intended to convey more information. It does not mean that this website agrees with its views and is responsible for its authenticity; if the copyright unit or individual of the manuscript is unwilling to issue it on the website, please contact us or call us within two weeks.andy steel structure.