The layout for the Enterprise and Business Exhibition Area of the third China International Import Expo (CIIE) was released on June 16.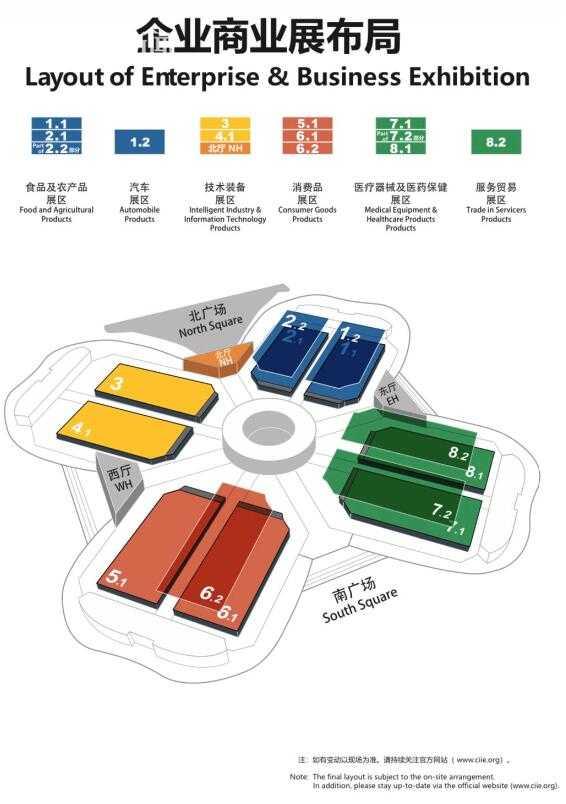 Covering an area of 360,000 square meters, the Enterprise and Business Exhibition Area comprises six sectors for trade in services, automobiles, technical equipment, consumer goods, medical instruments & care, and food & agricultural products. Up to now, sectors for consumer products and medical instruments & care have been signed up completely with the signed up area far exceeding the planned one.
This year's expo has added special sections to some of these six sectors. For example, in the medical instruments & care area, a public health special zone has been set up to display the latest achievements of public epidemic prevention. 80% of the leading companies in the field of public health and epidemic prevention have signed up for this special zone.
A list of a new batch of exhibitors was also released on the same day. Most of the participants are among the Fortune Global 500 and industry leaders.
[disclaimer] the above article is reprinted from the Internet, which is intended to convey more information. It does not mean that this website agrees with its views and is responsible for its authenticity; if the copyright unit or individual of the manuscript is unwilling to issue it on the website, please contact us or call us within two weeks.andy steel structure.