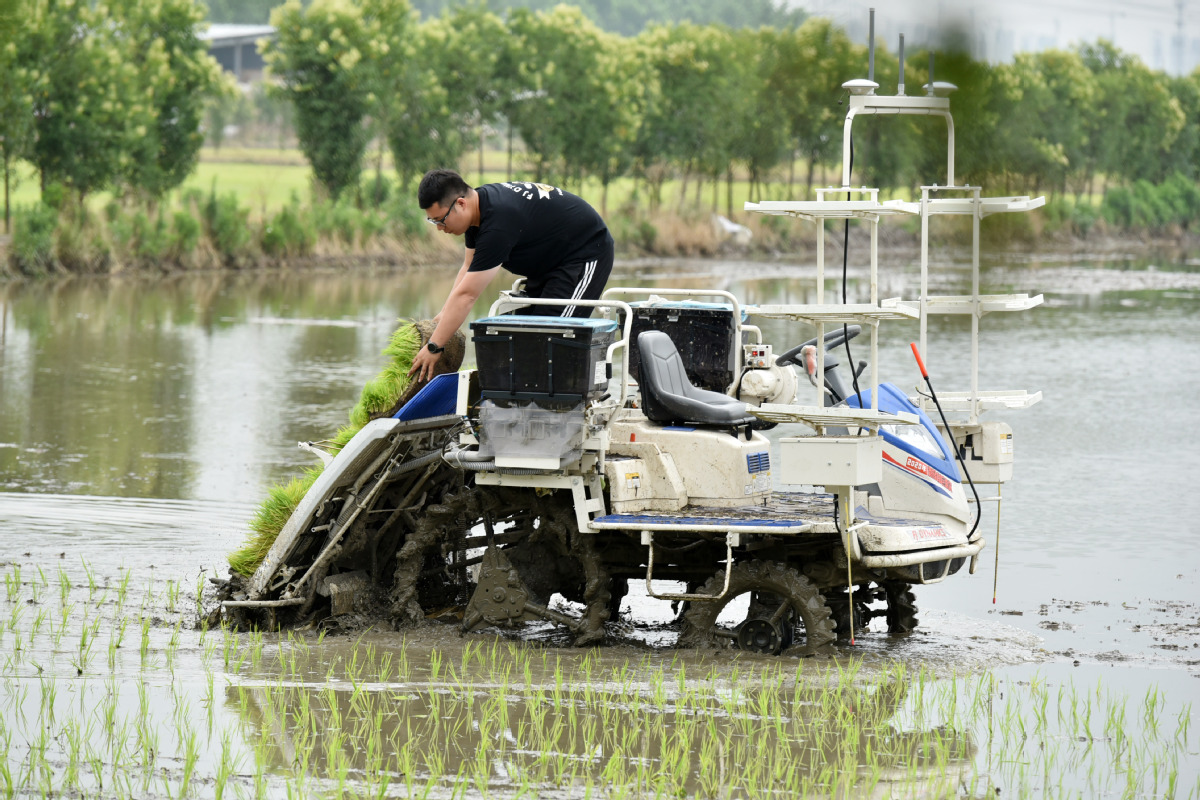 Beidou Navigation Satellite System, 5G and IoT are set to revolutionize several industries
Global acceptance and application of China's Beidou Navigation Satellite System will gather momentum on the back of further integration with telecom technologies like 5G and the internet of things, company executives and experts said.
Their comments came after Beidou started offering full-scale global services on July 31. More importantly, navigation technologies are increasingly intertwined with telecommunication technologies to enable more applications in transportation, energy, fishing, agriculture, city management and other areas.
"The era of Beidou as a global system is coming," said Miao Qianjun, former secretary-general of the Global Navigation Satellite System and Location-based Services Association of China, which goes by the abbreviation GLAC and was founded in 1995 to promote commercial applications of Beidou technologies.
"Just as high-speed railways, Beidou will become another high-tech name-card for China," Miao said.
According to a GLAC report, synergy of navigation and telecommunication is an inevitable trend, with the two becoming increasingly inseparable and destined to power wider industrial applications.
"This is the most noteworthy development. Such integration has greatly broadened the application scenarios of Beidou," the report said.
Beidou is China's largest space-based system and one of four global navigation networks, along with the US' GPS, Russia's GLONASS and the European Union's Galileo.
Since 2000, 59 Beidou satellites, including the first four experimental ones, have been launched, and some of them have been retired.
With China pioneering commercialization of the IoT and 5G, Beidou is expected to benefit big time. By the end of June, China had built 410,000 5G base stations, laying a foundation for local companies to experiment with new applications.
A typical combination of Beidou and 5G finds application in services of bike-sharing companies. Shanghai-based bike-sharing company Hello Global has brought its shared bikes under the Beidou umbrella. Similarly, Beijing-based Meituan has installed Beidou on its bikes.
Li Kaizhu, co-founder and executive president of Hello Global, said: "The application of the Beidou system is the first large-scale attempt in the shared travel sector. It will help shared bicycles better integrate into the urban public transportation ecology."
The Beidou network will help users to park vehicles in an orderly manner as the technology will prioritize the parking order of vehicles on municipal roads, he said.
Technicians can use the Beidou system for real-time management of road vehicle information in the background and effectively control traffic tides, ride out hot spots and deal with vehicle accumulation, said executives of bike-sharing companies.
Wang Peng, assistant professor at the Renmin University of China, who specializes in transportation, said: "The combination of 5G and Beidou solves the signal problem of shared bikes. Previously, the bikes were equipped with 3G, or even 2G networks, and the signal was poor, making it difficult for users to find a bike or make a payment online. The combination of 5G and Beidou solves the problem, offering a better user experience."
Yu Zejun, a research fellow at the research institute of China Fortune Land Development Co Ltd, said that shared bikes are among the four major application fields-A (automobile), B(bike), C (cellphone) and D (drone)-of the Beidou system. The location service offered by Beidou is a key element in shared travel.
In the future, every shared bicycle will be equipped with a Beidou positioning chip. Shared travel contains diversified scenarios, and the application prospect of Beidou system is promising, he said.
To better promote the integrated development of 5G and Beidou, China Mobile, the nation's largest telecom carrier, and Wuhan University, a prestigious Chinese university, have set up an industry alliance and a joint innovation laboratory to promote cross-industry communication and the use of precision positioning technologies in more sectors.
The industry alliance has already attracted more than 20 enterprises, including internet heavyweights such as Baidu, Tencent, as well as technology powerhouses such as Huawei.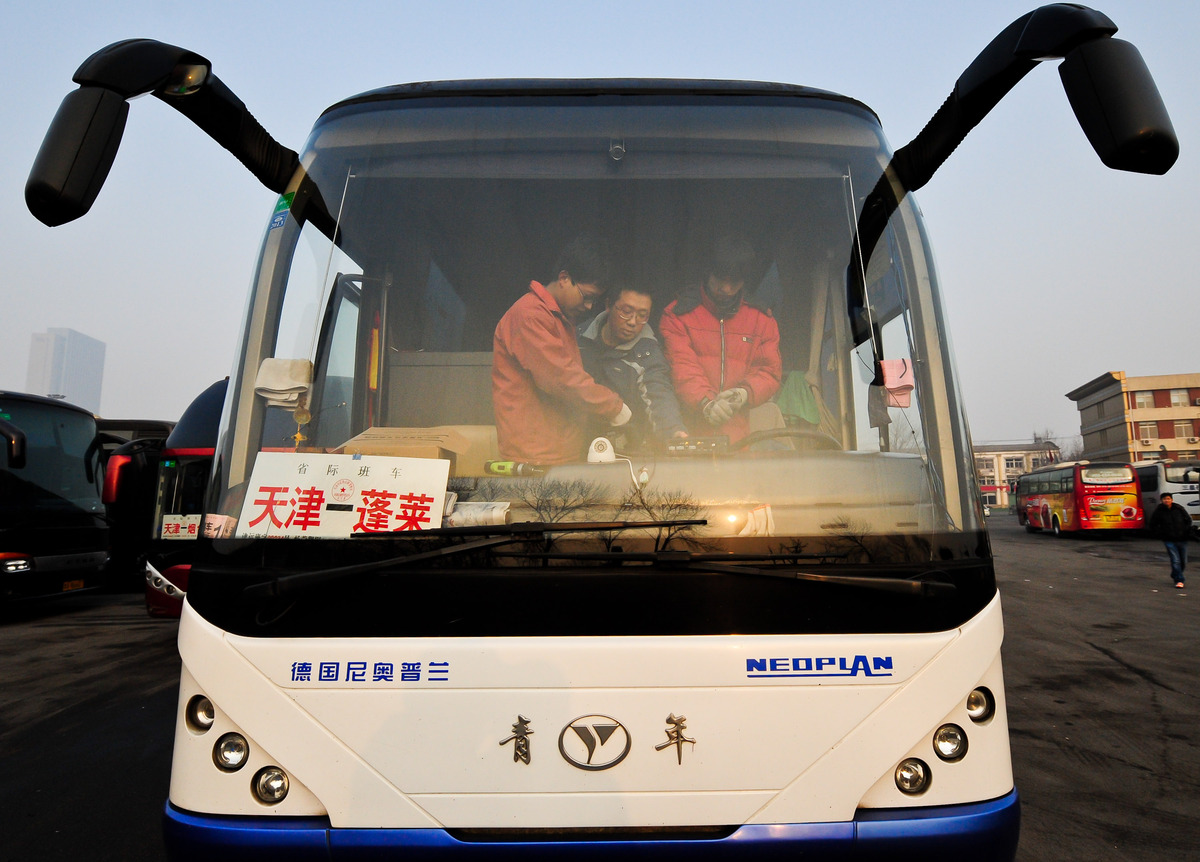 Such moves are part of Chinese companies' larger efforts to make the best use of Beidou. By the end of 2019, Beidou functions had been applied in nearly 6.6 million taxis, buses and trucks around China. More than 3,200 navigation facilities along rivers and over 2,900 maritime navigation instruments employ Beidou services, according to a GLAC report.
In the agricultural sector, Beidou-enabled functions are used in at least 50,000 farm machines and have improved operational efficiency.
Cotton growers in the Xinjiang Uygur autonomous region have found it more efficient and cost-effective to deploy Beidou-navigated unmanned aerial vehicles or drones to spray farm chemicals rather than doing so manually, thus saving manpower, money and time.
In China, the overall value of satellite-enabled navigation and positioning services in 2019 was 345 billion yuan ($48.5 billion), up more than 14 percent year-on-year, according to a GLAC report.
The number is expected to exceed 400 billion yuan by the end of this year, as wider applications are foreseen, the GLAC has forecast.
Sun Jiadong, an academic at the Chinese Academy of Sciences and former chief designer of the Beidou system, had said earlier: "What we are doing in China is we are all laying the foundation for Beidou's global applications. Beidou will start providing full-scale global services in 2020, and I believe its globalization boom will come around 2021."
More efforts are needed to explore the industrial application of Beidou, he said.
Amid the COVID-19 outbreak, Beidou has also played a positive role in helping quickly build makeshift hospitals for patients in Wuhan, Hubei province.
Take the construction of Huoshenshan and Leishenshan hospitals. Beidou-powered mapping equipment was used to quickly locate the construction sites for the two hospitals, said Zhou Ruxin, chairman of BDStar Navigation, a Beijing-based company that develops Beidou-related high-precision equipment.
Beijing Enterprises Group Co Ltd, a major infrastructure builder in Beijing, has also used Beidou to track gas pipelines, which can help swiftly locate gas leaks before they cause serious damage.
Even during the typhoon season, Beidou has played an indispensable part in helping fishermen cut losses and evade the strong winds and waves.
When typhoon Hagupit, the fourth typhoon this year, approached the coastal areas in eastern China's Fujian province in early August, all the boats in Sansha township, Xiapu county, were already moored at the bay.
"All of our boats have returned to the harbor thanks to the Beidou position indicators that were installed in them, which allow us to locate the exact position of the boats in real-time and give prompt notifications," said Lin Peng, who is with the local marine and fishery enforcement brigade.
"The Beidou position indicator is non-detachable, and the built-in battery can supply power autonomously for five years and realize the real-time location of the boats even when they are in the open waters," said Ma Jianhua, director of the disaster response center of the Fujian provincial department of ocean and fisheries.
Ma also said the Beidou-supported system can also help with disaster alarms, automatic identification, information release and early warnings about the state of the seas, which has significantly improved the safety of fishermen.
Equipped with Beidou-based geological sensors, officials in disaster-prone regions can also detect and forecast landslides or other abnormal geological movements and deliver early warnings to residents.
Ran Chengqi, director-general of the China Satellite Navigation Office and the spokesperson of the Beidou Navigation Satellite System, said that high-accuracy function is possible thanks to collaboration between Beidou satellites and the vast ground-based network of nearly 3,000 augmentation stations.
Beidou is so capable that even abnormal movements at the centimeter level can be detected in real-time, he said.
Wang from Renmin University said Beidou's efficiency and reliability have been tested in all the domestic applications, which can be replicated overseas, after factoring in peculiar characteristics of each country.
[disclaimer] the above article is reprinted from the Internet, which is intended to convey more information. It does not mean that this website agrees with its views and is responsible for its authenticity; if the copyright unit or individual of the manuscript is unwilling to issue it on the website, please contact us or call us within two weeks.andy steel structure.