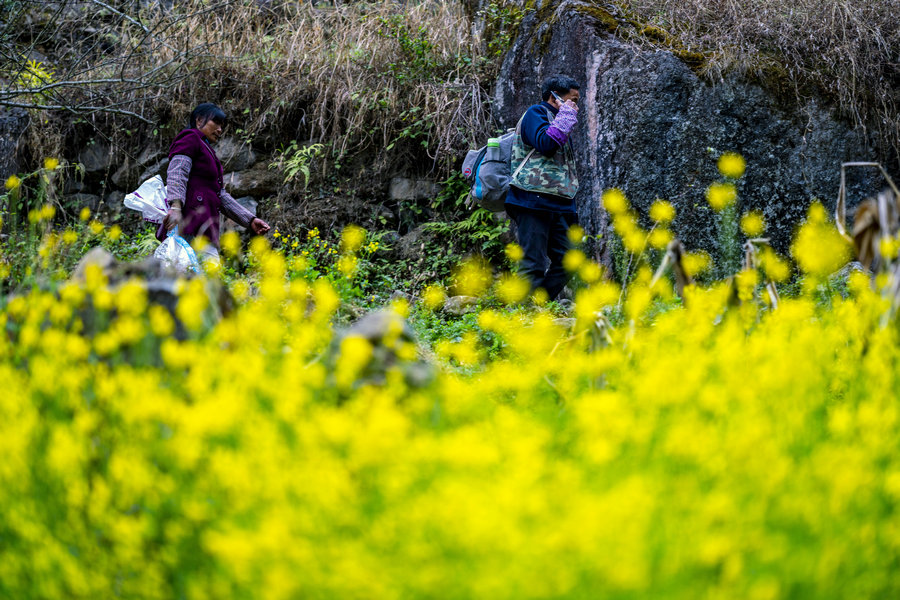 Luoqiu, a mountainous village in depths of Qipan Mountain, is one of the most remote communities in Yongshan county, Southwest China's Yunnan province.
Dozens of households in the village are scattered on both sides of a crumbling road. 54-year-old Yan Fugao and his wife Wang Daxiang have been living in this village for more than 20 years. Viewed afar from the roof of his house, light breeze flits the Jinsha River and the Daliang Mountain across it.
In 2014, Yan's family was identified as low-income household. At the end of 2017, Luoqiu village was designated as a pilot area for the government's poverty alleviation relocation program.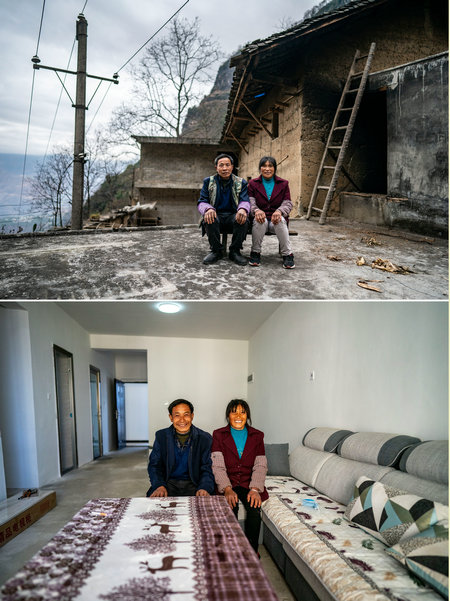 The villagers who are deemed as low-income families will be relocated to Maojiawan in Ludian county where the government sets up several poverty alleviation resettlement areas.
On March 14, the couple set off from Luoqiu village, and the next morning, with other 101 households in Daxing town, they headed toward their new home 190 kilometers away. It was with this extraordinary procession trooping at the couple's heels down the deep, winding road that they finally arrived at Maojiawan after five hours.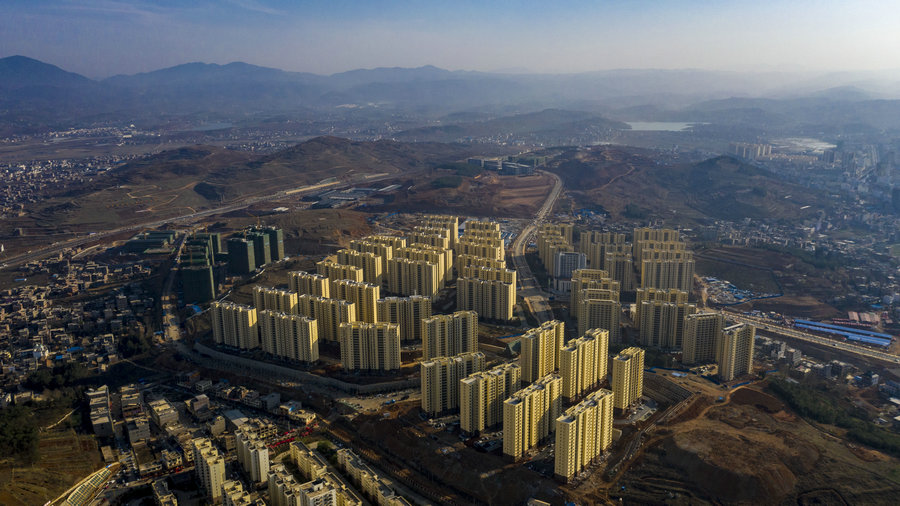 These villagers who used to carry baskets in the ravine now live in new buildings with an elevator.
As they looked up, their new houses blurred in vision, glinting where a ray of sunshine touched them.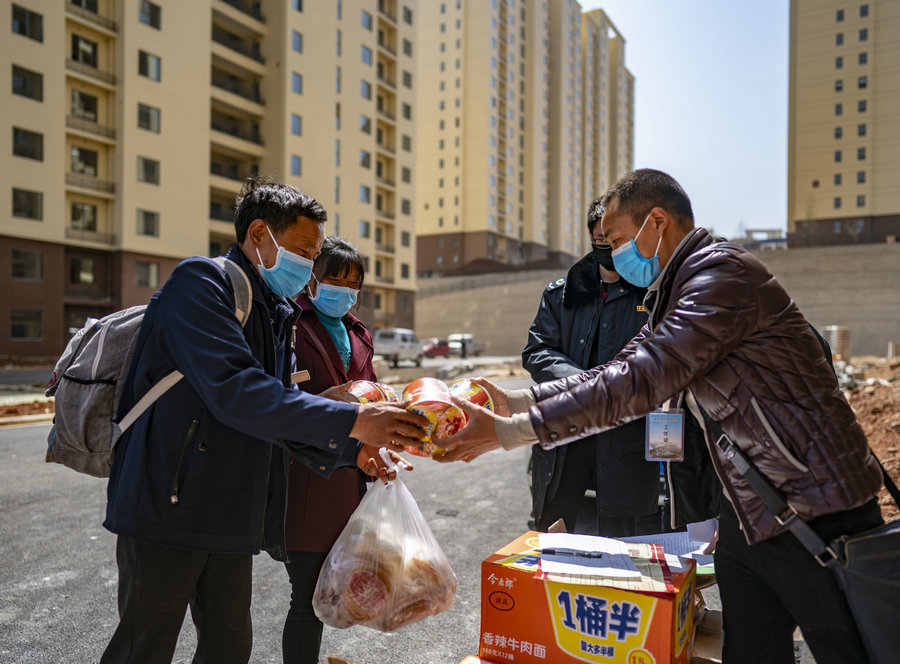 The local government provides the daily necessities for the new residents.[Photo by Jiang Wenyao/Xinhua]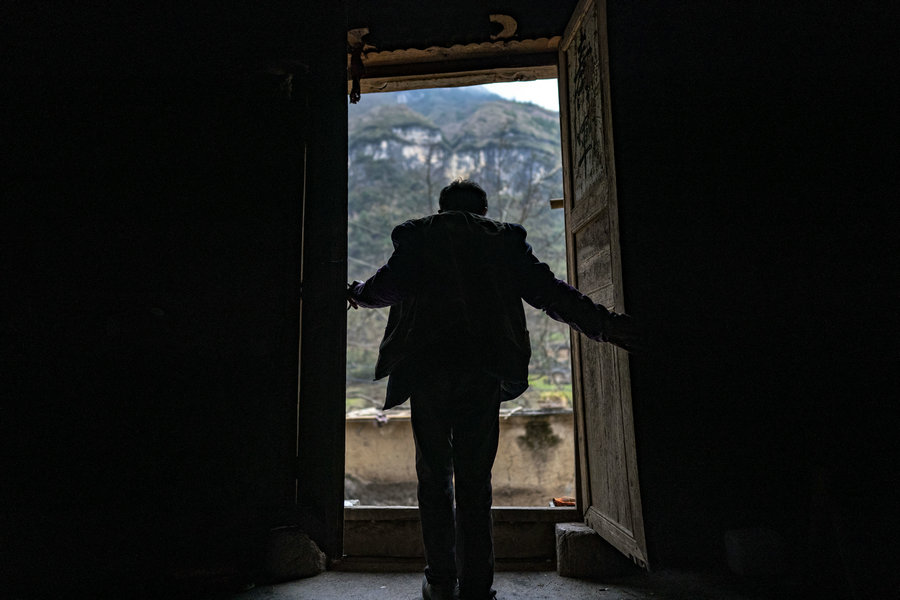 Yan Fugao closes the door, and is ready to move out of the old house.[Photo by Jiang Wenyao/Xinhua]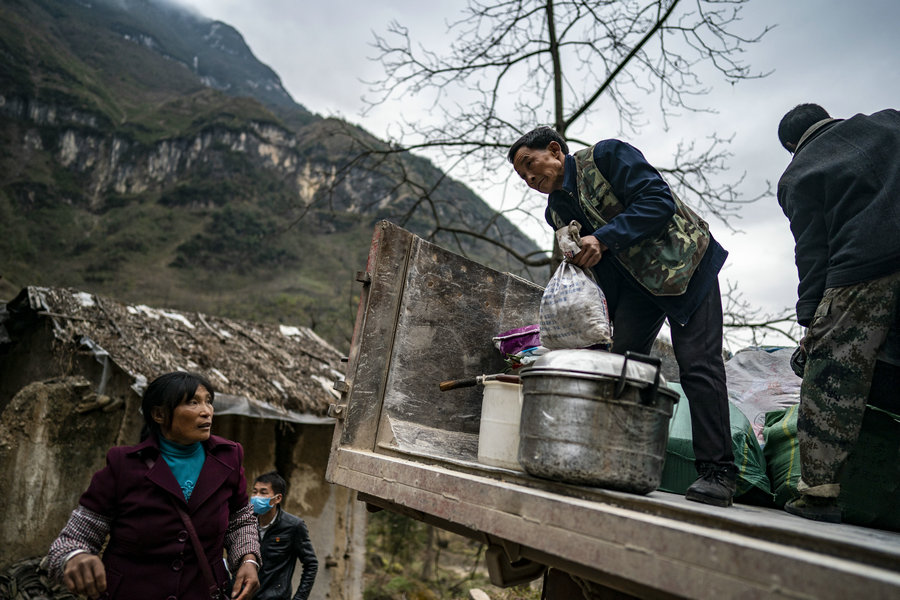 The couple are busy packing for the relocation.[Photo by Jiang Wenyao/Xinhua]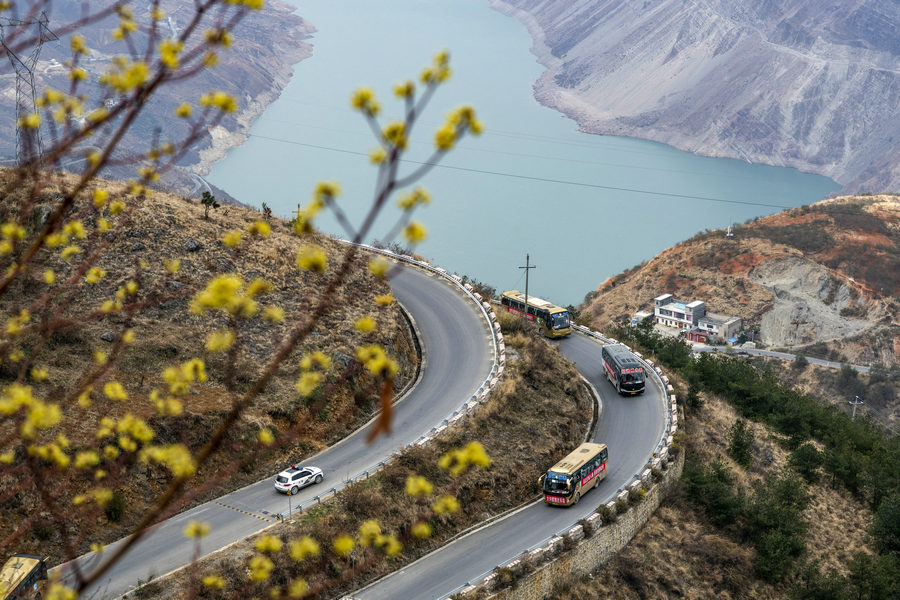 Home-moving vans led by the police car set off from Daxing town to Maojiawan, the poverty alleviation resettlement area in Ludian county.[Photo by Jiang Wenyao/Xinhua]
[disclaimer] the above article is reprinted from the Internet, which is intended to convey more information. It does not mean that this website agrees with its views and is responsible for its authenticity; if the copyright unit or individual of the manuscript is unwilling to issue it on the website, please contact us or call us within two weeks.