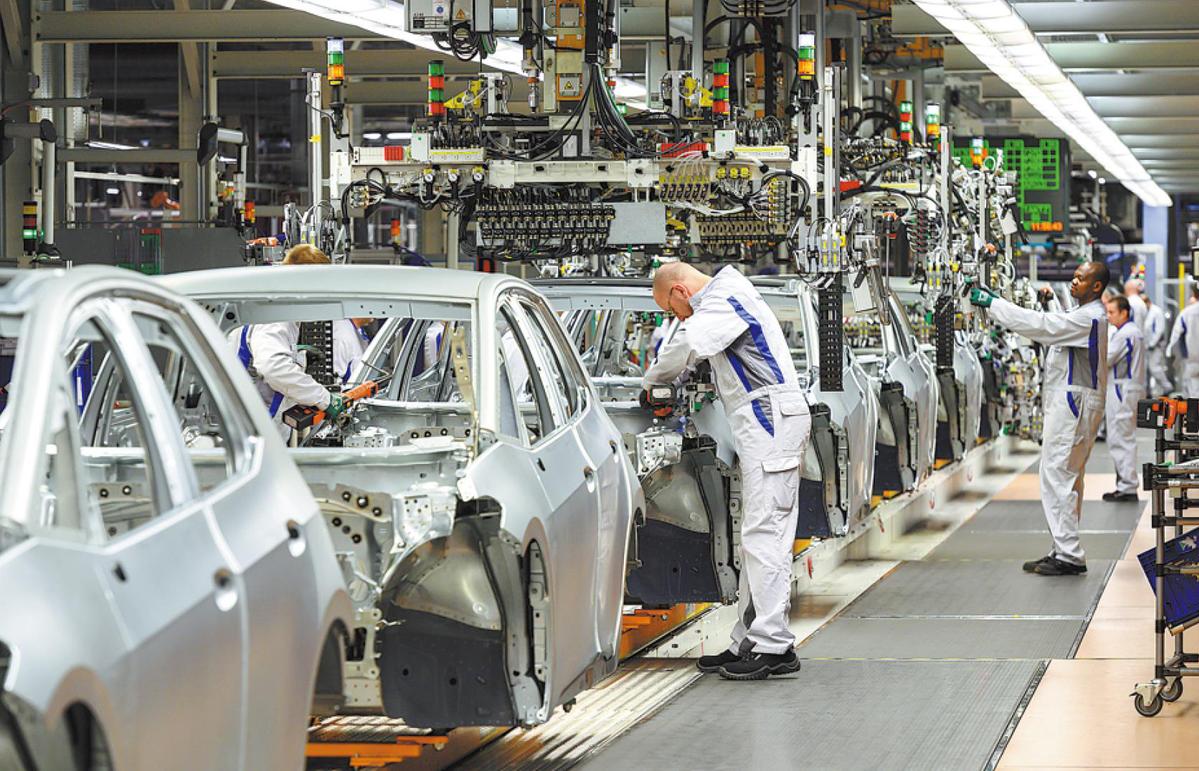 German companies plan to charter a flight to China this month, as soon as May 25, to send their employees back to China, AFP reported.
Talks are underway for "a fast-track procedure" allowing employees of German companies to re-enter China on the special flight, Jens Hildebrandt, executive director for the German Chamber of Commerce in North China, told AFP.
German flag-carrier Lufthansa is expected to handle the first flight. A charter flight with 200 seats could leave Frankfurt for Shanghai Pudong airport on May 25, with passengers subject to mandatory COVID-19 tests before departure.
Foreign nationals eligible to apply for the flight include those needed for necessary economic, trade, scientific or technological activities — or those who have to travel due to emergency humanitarian needs.
Passengers will need proof of a negative COVID-19 test result valid for 48 hours before their departure issued by their company doctor, local health authorities or an institute providing commercial tests.
Upon arrival in China, they will need to take another COVID-19 and antibody test, and have to undergo a mandatory quarantine for 48 hours in Shanghai.
The expected economy-class ticket price is around 2,500 euros ($2,700), AFP said. The cost for COVID-19 testing, accommodation and transport involved in the return to China will be borne by companies.
There may be more charter flights later, if the first proves to be successful, Hildebrandt added.
In 2019, China became Germany's biggest trading partner for the fourth straight year, with 205.7 billion euros worth of goods traded, according to data from the German Federal Statistical Office. Last year, Germany imported 109.7 billion euros worth of goods from China, up 3.4 percent year-on-year.
China is working with some countries and regions to set up "fast-track channels" for urgently required personnel, Gao Feng, spokesperson of the Ministry of Commerce, said on Thursday.
On May 1, two charter flights from Seoul with 136 South Korean technicians and supply representatives landed at Wuhan Tianhe International Airport, marking the first batch of foreigners to return to Wuhan, Hubei province, to resume work since the novel coronavirus outbreak began late last year.
[disclaimer] the above article is reprinted from the Internet, which is intended to convey more information. It does not mean that this website agrees with its views and is responsible for its authenticity; if the copyright unit or individual of the manuscript is unwilling to issue it on the website, please contact us or call us within two weeks.andy steel structure.