During the World Artificial Intelligence Conference 2020 a forum entitled"Global Forum on Legaciesand Development of artificial intelligence" was heldon July 11.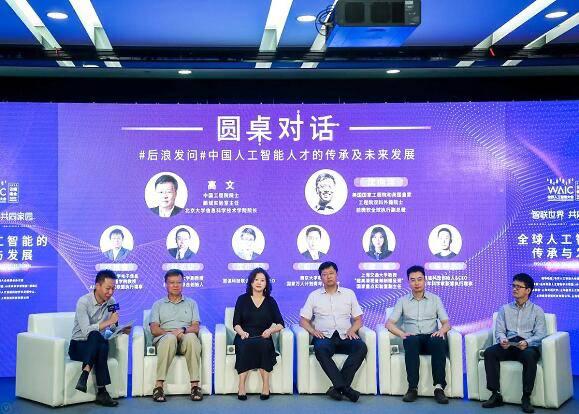 The online forum hosted 4 academicians and 23 experienced experts from the AI industry, who discussed talent cultivation, industry and research trends and sustainable development.
Chinese engineering academician Yunhe Pan preached about"unveiling the unknown" and declared the infinite possibilities of Artificial Intelligence. He also suggested not only to aim for scientific breakthroughs, but also to find ways of applying technology for the well-being of all. A very recent analogy would be using AI in pandemics such as for assisting diagnostics and measuring temperatures.
Similar encouragement also came from academician Harry Shum. Moreover, the academicians identified that the focus for future research would most likely be on cognition and language communication, since AI's applications in visual and vocal spheres are already well-researched.
Sustainable development and the means of achieving it was also a question which led to a heated discussion. The forum identified Shanghai as being the center of sustainable AI development in the 2030s. The core concept of sustainable development should derive from the 5 UN developmental concepts:"people","planet","prosperity","peace", and "partnership".
At the end of the discussion, experts reached a consensus on the positive potentials of Artificial Intelligence. Both older and younger participants held high hopes of what AI can become–a technology which enables a more balanced, fair, transparent, and environment-friendly society. Moreover, experts have also acknowledged the ability for AI to be used in services such as media, education, and medicine, bringing a bright prospect for the near future.
[disclaimer] the above article is reprinted from the Internet, which is intended to convey more information. It does not mean that this website agrees with its views and is responsible for its authenticity; if the copyright unit or individual of the manuscript is unwilling to issue it on the website, please contact us or call us within two weeks.andy steel structure.