More than 60 speakers will share ideas and exchange views at the upcoming 12th Lujiazui Forum in Shanghai.
To take place from June 18-19, the forum is themed "Shanghai International Financial Center 2020: New Starting Point, New Mission, New Vision", and aims to sort out the experience, achievements and deficiencies when the city is making efforts to build itself into a global financial center and provide new ideas for future goals and development paths, said Xie Dong, director of the Shanghai Financial Work Bureau.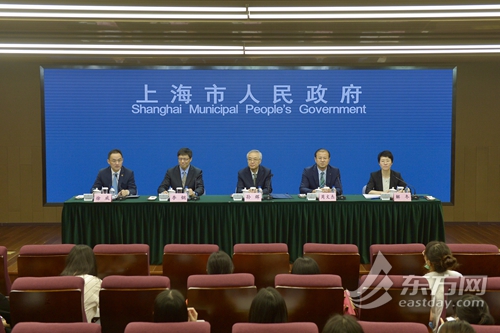 The forum has invited more than 60 speakers as guests to discuss financial topics including the global economic and financial situation, the RMB internationalization, the financial judiciary environment and the Science and Technology Innovation Board of the Shanghai Stock Exchange, and most of them have confirmed their participation.
An array of agreement signings and cooperative projects will also take place during the two-day event. The Shanghai government, for instance, will sign a joint plan with the Export-Import Bank of China to conduct cooperation in supporting foreign trade and foreign investment, manufacturing and strategic emerging industries, interconnected infrastructure construction, traditional infrastructure construction and the development of "new infrastructure". The government will also sign a strategic cooperation agreement with the Bank of China, to strengthen bilateral cooperation in infrastructure construction, industrial development, asset management, and information exchange to seek mutual benefit and common development.
[disclaimer] the above article is reprinted from the Internet, which is intended to convey more information. It does not mean that this website agrees with its views and is responsible for its authenticity; if the copyright unit or individual of the manuscript is unwilling to issue it on the website, please contact us or call us within two weeks.andy steel structure.