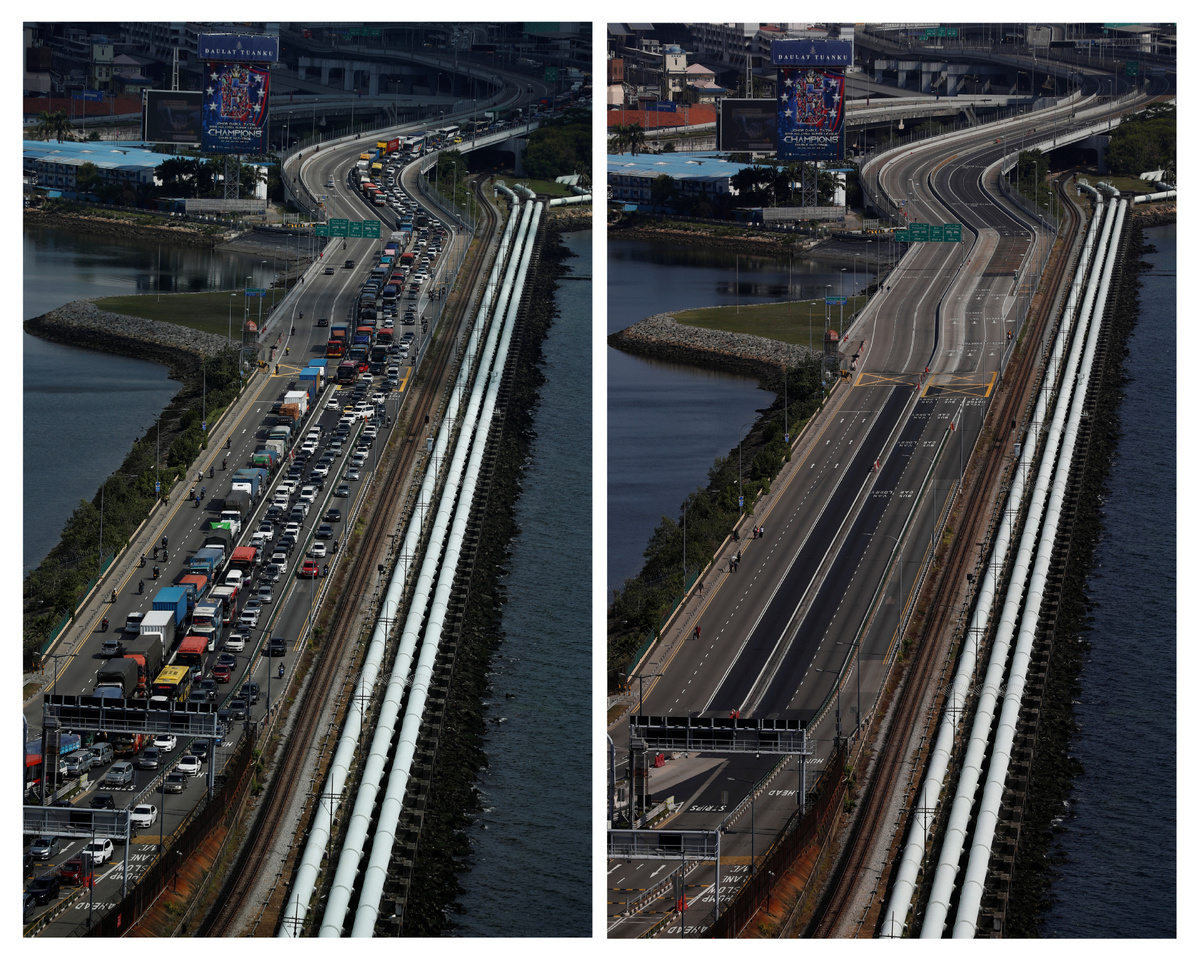 Across the world, streets, squares and highways in major cities were deserted as curfew and lockdowns multiplied to try to stop the spread of COVID-19, which has infected more than 300,000 people.
On Sunday, Singapore, which has 432 confirmed cases of infections, said in a statement that it will fully shut its borders starting Tuesday to reduce the risk of imported cases and free up resources to focus on its citizens, the Associated Press reported.
Singaporean citizens, permanent residents and foreigners with a long-term work pass can return but must undergo a 14-day self-quarantine. The country has recorded its first two deaths, the AP said.
More than a billion people in India were asked to observe a 14-hour long curfew from 7 am until 9 pm on Sunday as Prime Minister Narendra Modi said last week that it would be a test in order to assess the country's ability to fight the virus, according to the BBC. India has so far recorded 370 cases.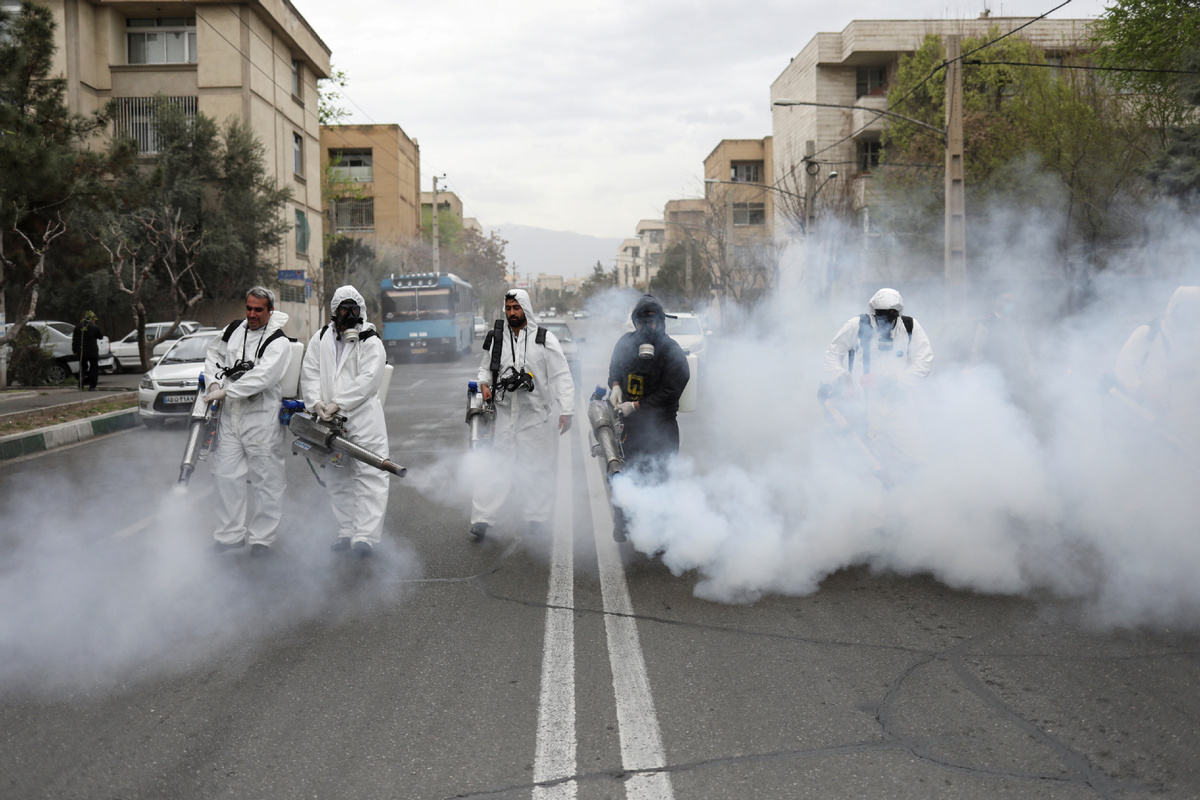 Iran has closed down all commercial centers except for those related to food supplies and pharmacies as part of new restrictive measures to stem the coronavirus outbreak, according to the country's Press TV.
Iran's Deputy Health Minister Alireza Raisi said on Saturday that the country has screened more than 31 million people for the novel coronavirus, Press TV said.
The total number of infected cases so far is 21,600, AP said.
On Saturday, Iran's President Hassan Rouhani said social distancing will continue for two or three weeks as the outbreak in the country is expected to slow down by then.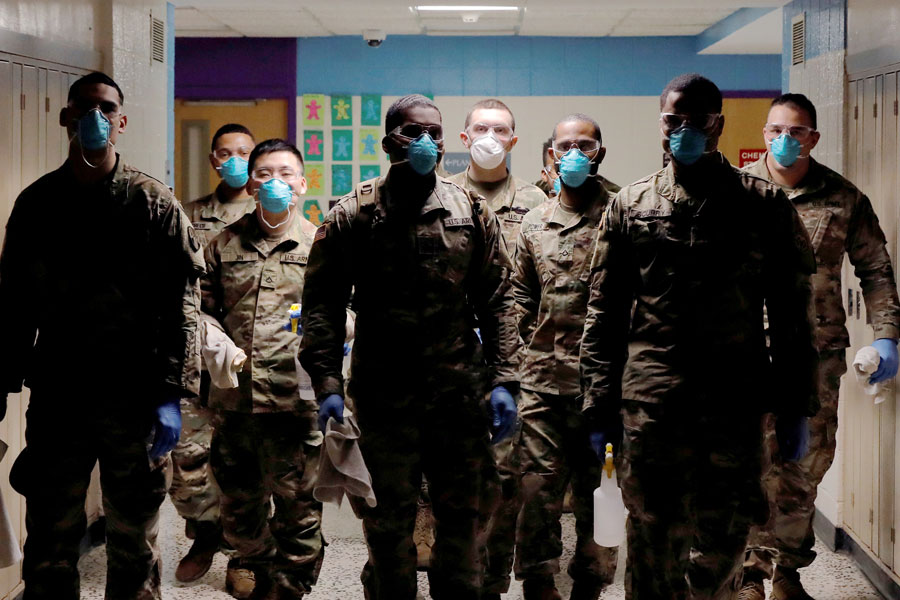 In the United States, New Jersey and St. Louis were added to a growing list of areas where residents were ordered to stay home.
New York state officials have identified about 2 million medical-grade masks and 6,000 ventilators to combat the patient surge. It is still trying to find another 18,000 of the devices, the USA Today said.
Andrew Cuomo, governor of New York state, which has more than 10,000 confirmed cases, said, "We are literally scouring the globe looking for medical supplies."
The contagion is starting to be felt in US cities far from major metropolitan areas, including places that have resisted drastic shutdown measures. Deaths have been reported in more than 30 US states, AP said.
At least 13 states have postponed voting and more delays are possible as health officials warn that social distancing and other measures to contain the virus might be in place for weeks, if not months, according to AP.
Primaries scheduled for Georgia, Ohio, Maryland, Indiana, Louisiana, Connecticut and Kentucky have all been postponed to May or June.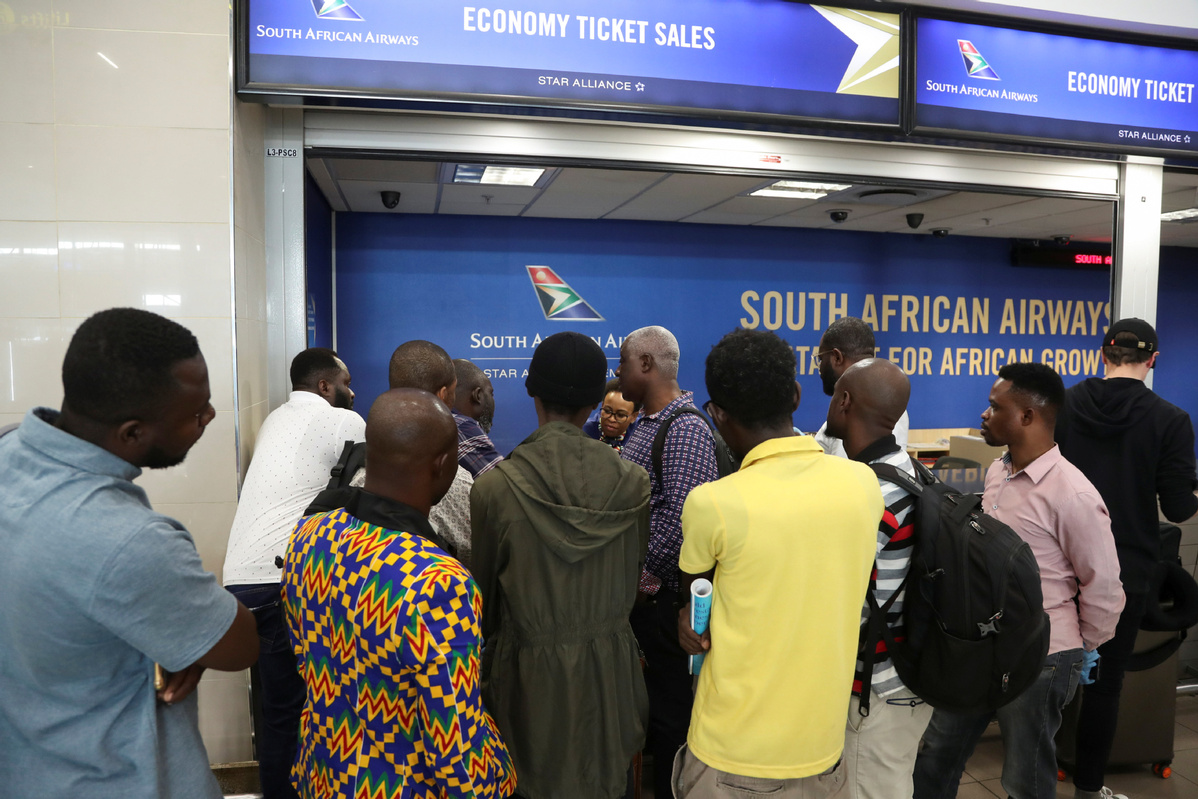 AP said lockdowns have also begun in Africa as coronavirus cases rose above 1,000. Uganda, Eritrea and Angola announced their first cases, meaning 42 of Africa's 54 countries are now affected.
On Friday, Africa's busiest airport, in Johannesburg, blocked foreigners from disembarking and two major airlines-Ethiopian Airlines and South African Airways-announced sweeping cancellations of international flights.
Nigeria on Saturday announced it is closing airports to all incoming international flights for one month in the continent's most populous country. Uganda is closing its borders to all but cargo. Republic of Congo and Ghana are closing their borders, according to AP.
At the beginning of February, only two countries in sub-Saharan Africa-Senegal and South Africa-had the ability to test for the novel coronavirus.
Kenya's main referral hospital, Kenyatta National Hospital has launched a telemedicine technology center for detection of coronavirus, the first of its kind in Africa.
Mutahi Kagwe, the health cabinet secretary, said on Sunday the facility would provide quick diagnosis of coronavirus. Kagwe said major operations will soon be done in Kenya by local doctors in cooperation with their counterparts in other parts of the world.
The World Health Organization has helped 43 more countries set up or augment their national laboratories so that they can also test for this pathogen, the National Public Radio reported.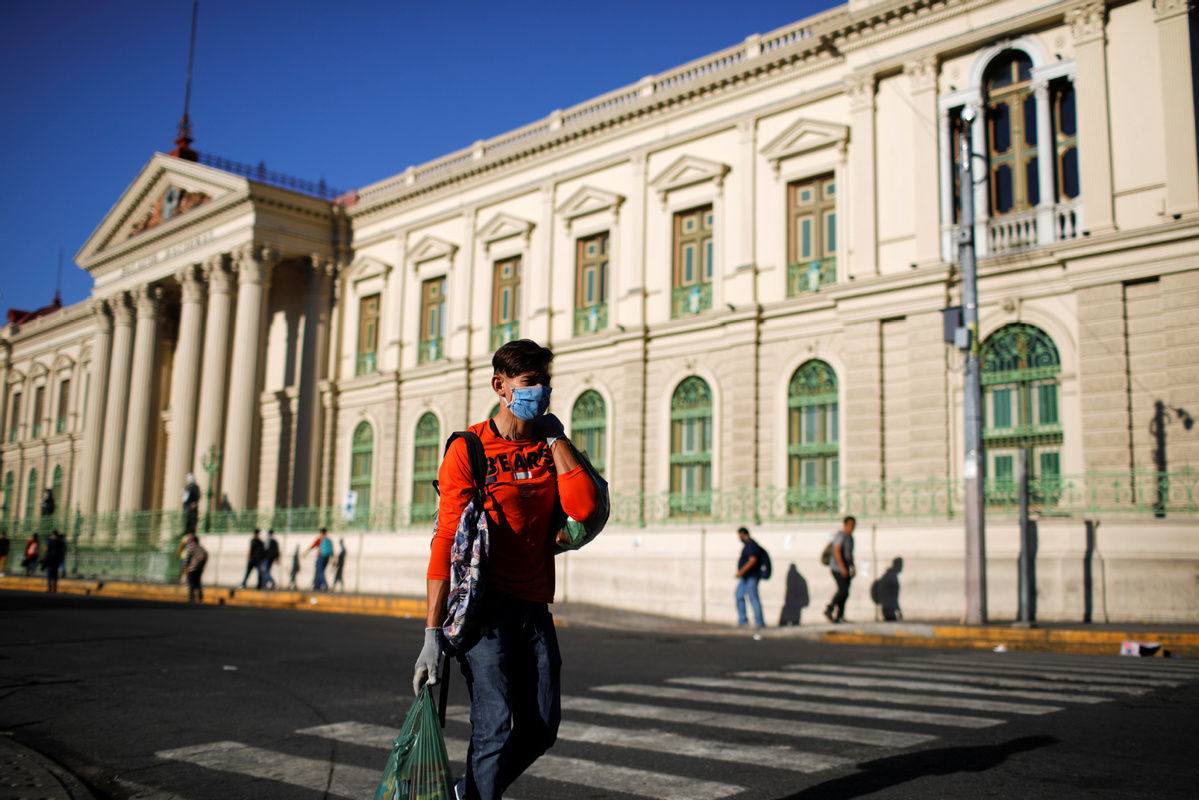 The outbreak is gathering pace in Latin America. The governments of El Salvador and Guatemala announced curfews on Saturday, Colombia recorded its first confirmed death, and Ecuador's health and labor ministers resigned after cases in that country topped the 500 mark, The Guardian newspaper reported.
Salvadoran President Nayib Bukele ordered residents to quarantine at home for 30 days, a measure he admitted would cause "discomfort" but that he said was necessary to slow the spread of the disease, according to The Guardian.
Japan's foreign ministry has advised Japanese people to avoid nonessential and non-urgent travel to the US, Reuters said.
Tokyo 2020 organizers have started drafting possible alternatives to holding the Olympics this summer, said Reuters quoting two sources familiar with the talks.
But the Japanese government says postponement is not an option. And the Olympic torch relay will kick off in Fukushima prefecture on Thursday.
Some 10,000 runners are due to carry the torch through 859 municipalities across all 47 Japanese prefectures in 121 days before reaching Tokyo in July for the opening ceremony, Japan Times reported.
[disclaimer] the above article is reprinted from the Internet, which is intended to convey more information. It does not mean that this website agrees with its views and is responsible for its authenticity; if the copyright unit or individual of the manuscript is unwilling to issue it on the website, please contact us or call us within two weeks.