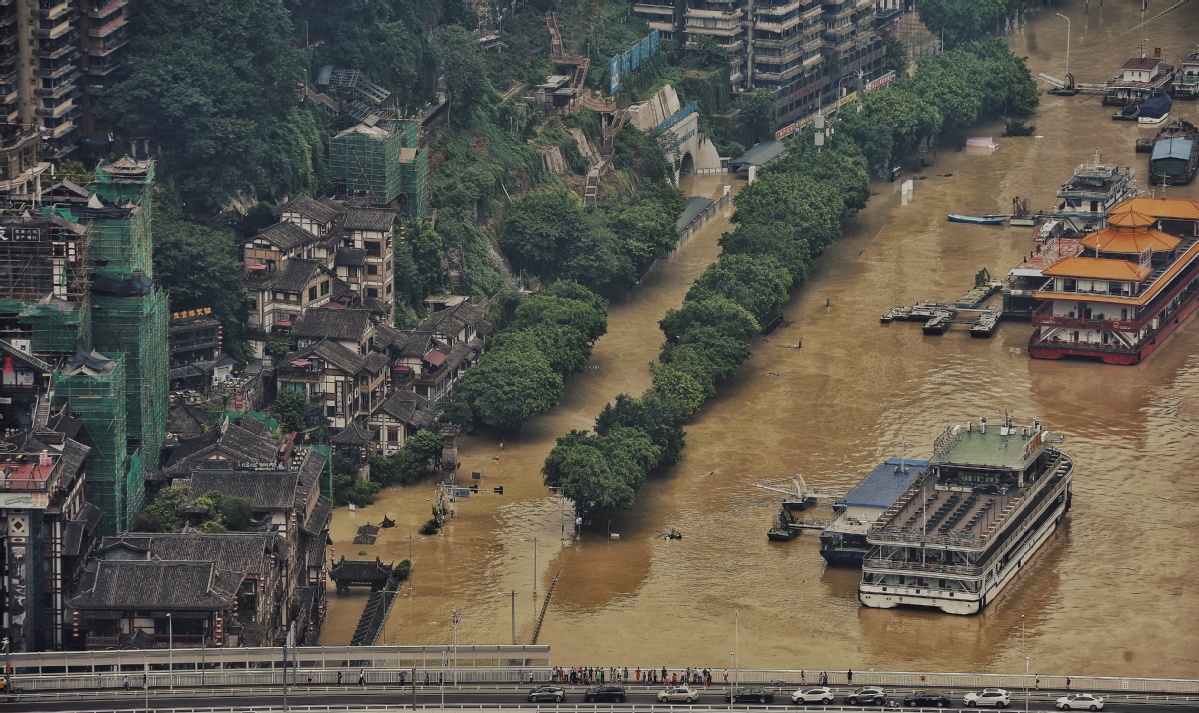 Chongqing is facing possibly its largest deluge since 1981 as its flood control and drought relief headquarters upgraded its flood-control response to the highest level for the first time ever on Tuesday afternoon.
Due to recent heavy downpours in the Sichuan Basin in the upper reaches of the Yangtze River, the city flooded for the fifth time this year on Monday, the Ministry of Water Resources said.
The ministry has called for strengthened monitoring and early warnings as well as flood prevention efforts in the Three Gorges Reservoir and other main reservoirs.
The upcoming flood is expected to hit the city of Chongqing proper from Tuesday to Thursday, according to the municipal water resources authorities.
"Thanks to the coordinated management of the reservoirs in the upper reaches of the Yangtze, Jialing and Wujiang rivers, the scale of the flood has been successfully reduced this time," said Xie Fei, deputy director of the Chongqing Water Resources Bureau.
"Otherwise, this fifth flood would have probably surpassed the catastrophic flood of July 1981."
The 1981 disaster affected more than 15 million people, and 1.5 million people were left homeless. More than 8,660 square kilometers of arable land was flooded. The direct economic loss caused by the flood was about 2 billion yuan ($289 million).
Since this year's first flood on March 26, Chongqing has been coordinating with the Ministry of Water Resources, the Changjiang Water Resources Commission and related departments in Sichuan and Guizhou provinces to control the water flow.
As of the press time, the outflow volume of the Three Gorges Reservoir has increased from 42,000 to 46,000 cubic meters per second, and the outflow volume of Xiangjiaba Dam has decreased from 6,300 to 4,000 cubic meters per second to relieve the flood pressure in Chongqing.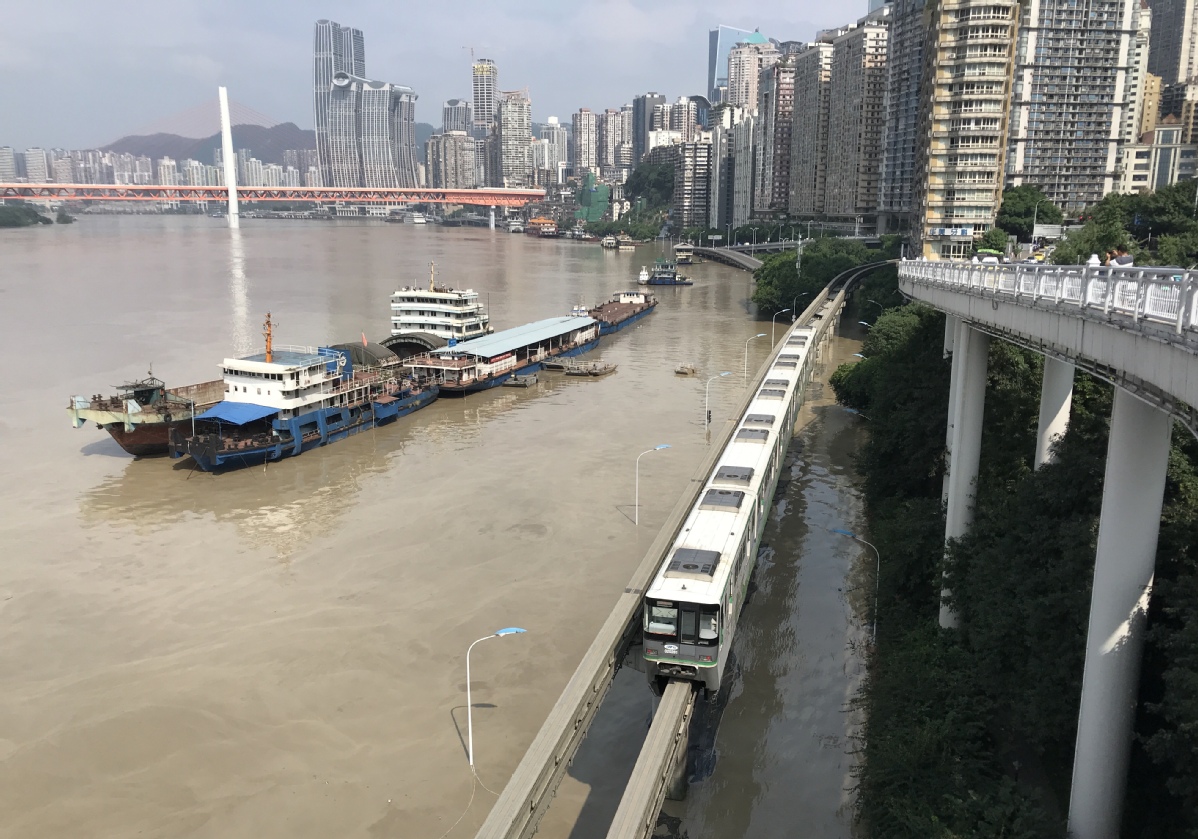 Some roads and houses on the banks of the Yangtze and the Jialing have been hit by the floodwaters.
Nanbin Road, the popular travel destination on the south bank of the Yangtze, was shut down, and all the buildings along the road have cut power to avoid accidents.
Chaotianmen Port, the city landmark at the connecting point of the two rivers, has seen its gate submerged.
The municipality in Southwest China is located in the upper reaches of the Yangtze, which flows 6,300 kilometers from glaciers in the Qinghai-Tibet Plateau through Chongqing, Wuhan of Hubei province and Nanjing of Jiangsu province, before reaching the East China Sea in Shanghai.
To ensure safety, the Chongqing Maritime Safety Administration has banned vessels from sailing in long stretches of the waters since Monday.
[disclaimer] the above article is reprinted from the Internet, which is intended to convey more information. It does not mean that this website agrees with its views and is responsible for its authenticity; if the copyright unit or individual of the manuscript is unwilling to issue it on the website, please contact us or call us within two weeks.andy steel structure.