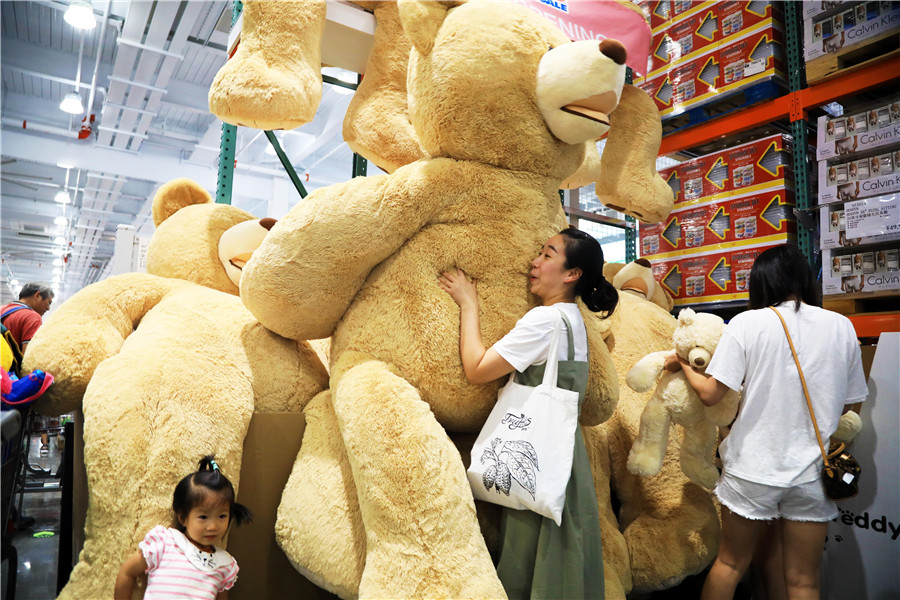 SHANGHAI – The retail volume of China's toy market reached 75.97 billion yuan ($10.7 billion) last year, up 7.8 percent from the previous year, data from the China Toy & Juvenile Products Association showed.
Children under 14 years old spent an average of 323.4 yuan on toys per capita last year, up 8 percent year-on-year. Retail sales of strollers, car seats and feeding bottles totaled 14.72 billion yuan, 5.19 billion yuan, and 6.13 billion yuan in 2019, up 11.5 percent, 14.7 percent and 8.9 percent year-on-year, respectively.
Online sales continued to register robust growth with the rise of livestreaming and social commerce.
In 2019, the online retail sales in China's toy market reached 24.77 billion yuan, accounting for 32.6 percent of the total, up 3.9 percentage points from 2018.
Sales of strollers, car seats and feeding bottles through online channels reached 5.61 billion yuan, 2.37 billion yuan and 2.45 billion yuan, respectively, accounting for 38.1 percent, 45.7 percent and 40 percent of their respective totals.
A sample survey conducted by the association showed that Chinese consumers tend to spend more rationally on toys and baby products. Short videos and livestreams have become the main channels to obtain information on these products. Toys with educational functions are favored by Chinese consumers.
Customs statistics show that in 2019, China's exports of non-game toys rose 24.2 percent to $31.14 billion. Exports of baby carriages rose 4.7 percent year-on-year to $3.93 billion, while exports of car seats registered a year-on-year growth of 13.2 percent to reach $900 million.
The data also showed that China last year exported $7.53 billion of toys to the markets of countries participating in the Belt and Road Initiative, up 34.4 percent year-on-year and accounting for 24.2 percent of the total exports.
[disclaimer] the above article is reprinted from the Internet, which is intended to convey more information. It does not mean that this website agrees with its views and is responsible for its authenticity; if the copyright unit or individual of the manuscript is unwilling to issue it on the website, please contact us or call us within two weeks.andy steel structure.