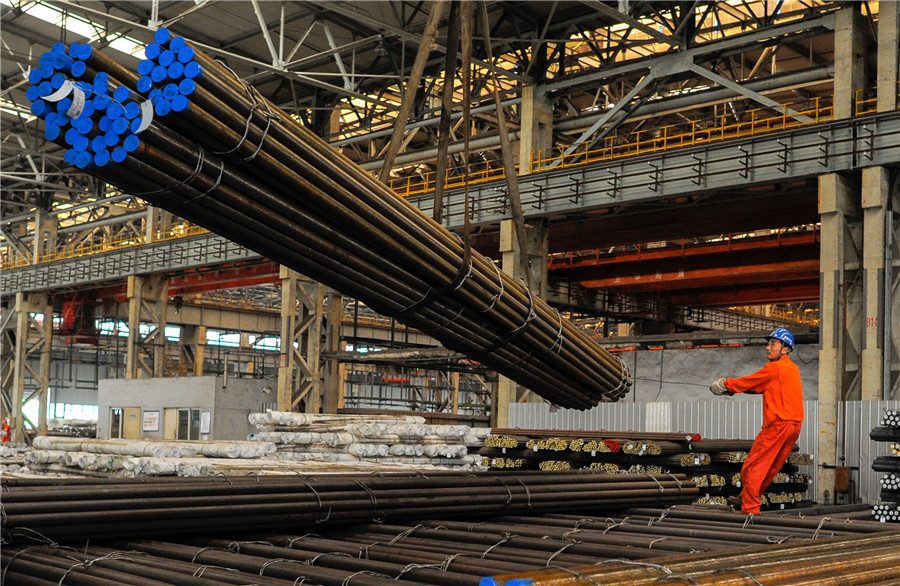 BEIJING – China's steel output and inventory both fell in March, according to data from the China Iron and Steel Association.
The daily production of raw iron, crude steel and rolled steel reached 1.82 million tons, 1.7 million tons and 1.77 million tons on average last month, down 2.1 percent, 3.1 percent and 1.7 percent from February, respectively.
Partly due to the recovery of economic activities as the novel coronavirus epidemic has been largely curbed domestically, the country's steel inventory dropped slightly in March.
The inventory of key steel companies hit 18.07 million tons in late March, down 15.6 percent from early March.
The stockpiles of five types of steel products in 20 cities totaled 19.06 million tons late last month, down 5.7 percent from early March, data showed.
[disclaimer] the above article is reprinted from the Internet, which is intended to convey more information. It does not mean that this website agrees with its views and is responsible for its authenticity; if the copyright unit or individual of the manuscript is unwilling to issue it on the website, please contact us or call us within two weeks.