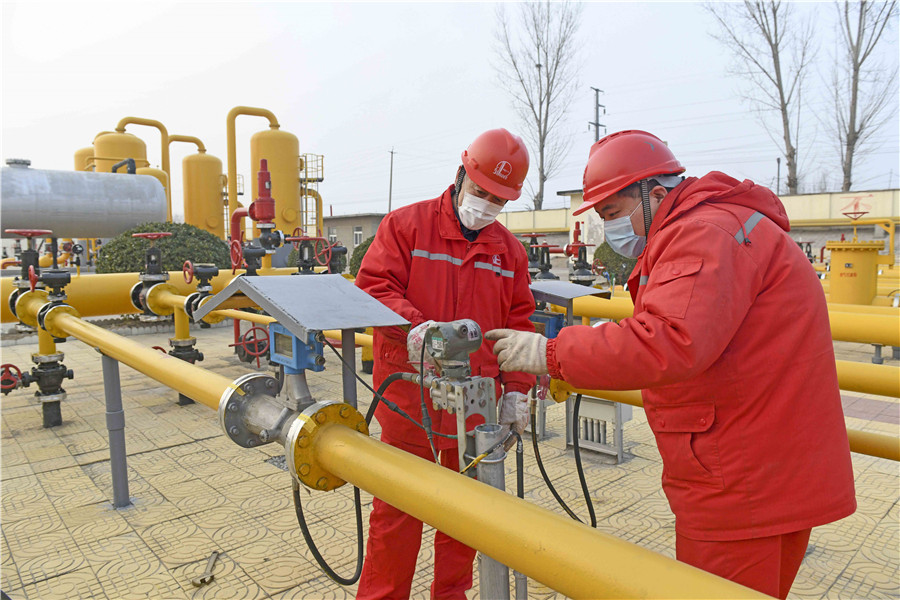 Technicians of Sinopec check gas facilities in Puyang, Henan province.[Photo by Tong Jiang/For China Daily]
BEIJING – China's natural gas output posted fast growth in March, according to official data.
The output jumped 11.2 percent year-on-year to 16.9 billion cubic meters last month, data from the National Bureau of Statistics has shown.
Average daily production hit 540 million cubic meters.
During the first quarter, the country's natural gas production rose 9.1 percent year-on-year to 48.3 billion cubic meters.
The country's natural gas imports slowed down last month, official data also showed.
Imports reached 6.92 million tons, down 0.2 percent from a year ago.
[disclaimer] the above article is reprinted from the Internet, which is intended to convey more information. It does not mean that this website agrees with its views and is responsible for its authenticity; if the copyright unit or individual of the manuscript is unwilling to issue it on the website, please contact us or call us within two weeks.