With the epidemic in China receding, ChinaJoy (China Digital Entertainment Expo & Conference) 2020 will be held in Shanghai as scheduled: from July 31 to August 3.
ChinaJoy showcases online games, console games, web games, hardware products related to digital entertainment, etc., and is divided into a B to C Area and a B to B Area.
As the event involves a huge gathering of digital entertainment product fans, people will have to follow measures to prevent the infection of coronavirus, such as online reservations, body temperature checks, and presenting their QR health codes at the entrances.
Despite the pandemic, exhibitors' enthusiasm is still high. The exhibition hours will be extended for this reason, according to Han Zhihai, secretary general of the event's organizing committee. The organizers will also maintain sensible distance between popular exhibition areas for security reasons.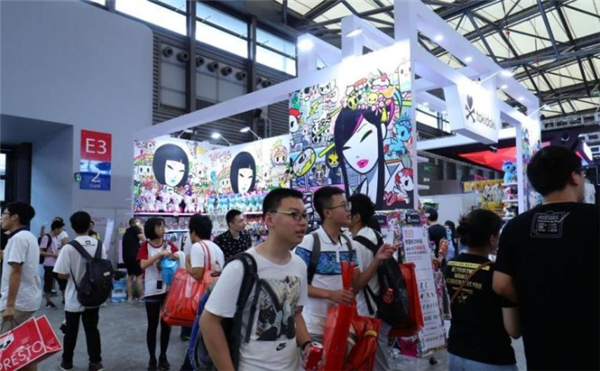 What is also noteworthy is that this year's ChinaJoy will also be enjoyed online. An official mobile app for the event will be launched before July 31.
To keep pace with the time, ChinaJoy 2020 will also feature the first CJTS (ChinaJoy Toy Show), and themed exhibition areas for 5G cloud games, board games, and indie games to bring together indie game developers and gaming enterprises.
The awards ceremony and submissions presentation of the second China Art Games Competition will be held during the 2020 gaming fair, as a reflection of the transformation of the gaming industry.
Shanghai is now stepping up to push forward its esports development environment. During ChinaJoy 2020, the 2020 Global Esports Conference will take place on August 1, to promote the healthy and regulated development of China's esports industry and its competitiveness in the world arena.
ChinaJoy and the Global Esports Conference is held at the Shanghai New International Expo Center each year.
[disclaimer] the above article is reprinted from the Internet, which is intended to convey more information. It does not mean that this website agrees with its views and is responsible for its authenticity; if the copyright unit or individual of the manuscript is unwilling to issue it on the website, please contact us or call us within two weeks.andy steel structure.