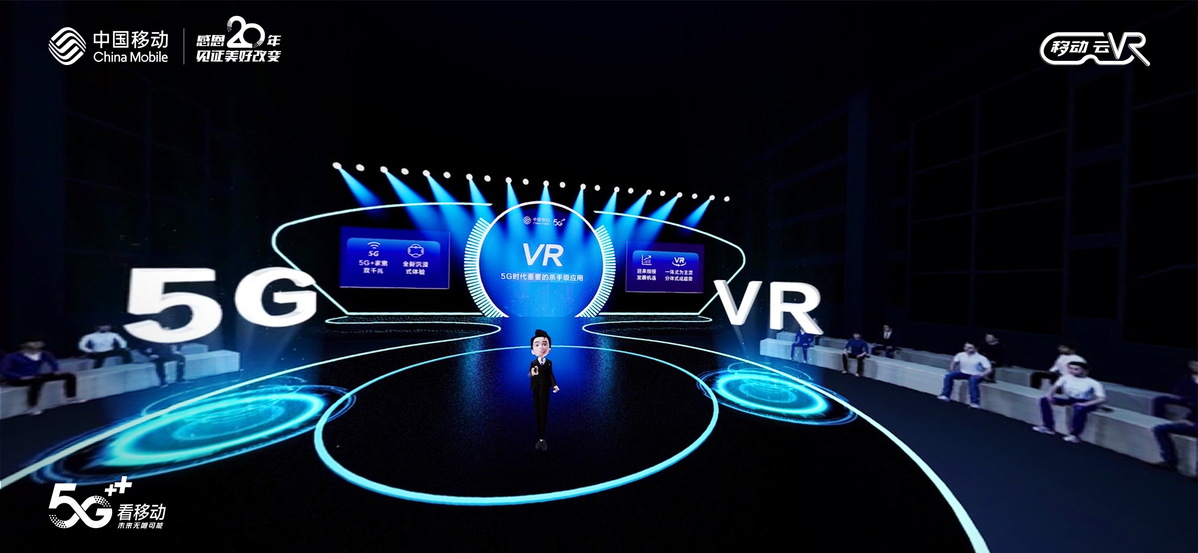 China Mobile has made a strong push into the virtual reality sector, with a string of measures to support development of VR content and VR hardware.
At the Fifth Global Virtual Reality Conference which concluded earlier this week, China Mobile unveiled its plan to team up with partners to help cultivate VR content in gaming, livestreaming, sports and video.
Migu, a digital content subsidiary of China Mobile, has already established copyright cooperation with more than 200 partners in quality content, and it has accumulated more than 40,000 hours of VR content.
Jian Qin, deputy general manager of China Mobile, said as one of the most important application scenarios of 5G, VR is widely anticipated to boost growth.
"China Mobile will continue to promote the healthy development of VR ecosystem and promote VR to play a greater role in unlocking the new 5G consumption potential and fostering a new economic growth pole," Jian said.
China Mobile said it will commit more resources to assisting production of high-quality VR content, as commercialization of 5G will fuel industry growth.
The company's Cloud VR platform has already played an active part in offering rich VR content to consumers amid the COVID-19 pandemic. For instance, it has enabled consumers to see the 360-degree livestreaming of Mount Qomolangma.
[disclaimer] the above article is reprinted from the Internet, which is intended to convey more information. It does not mean that this website agrees with its views and is responsible for its authenticity; if the copyright unit or individual of the manuscript is unwilling to issue it on the website, please contact us or call us within two weeks.andy steel structure.