Since the start of the city's month-long snack festival two weeks ago as part of its consumption campaign this year, life has fully returned to Shanghai's alleys and streets and the catering industry has seen a magnificent resurgence.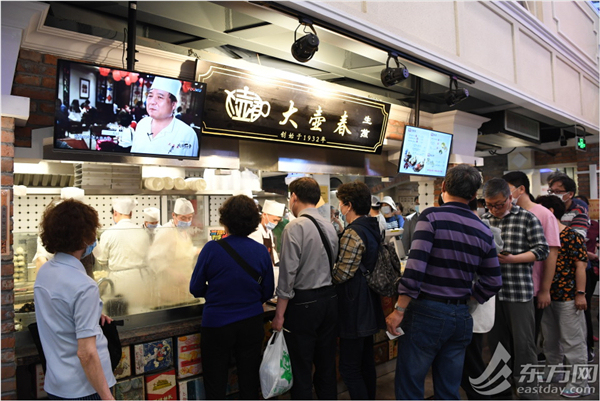 (Photo/Liu Xiaojing)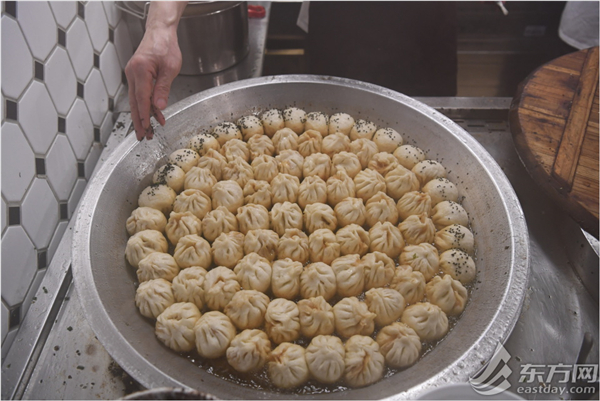 (Photo/Liu Xiaojing)
Two weeks after May 15, the cumulative sales of the Shanghai Specialty Snack Restaurant in Putuo district amounted to nearly 1.7 million yuan, an increase of 39.5% month-on-month, and 65,000 people paid a visit to the restaurant, which is the main venue of the Shanghai Snack Festival.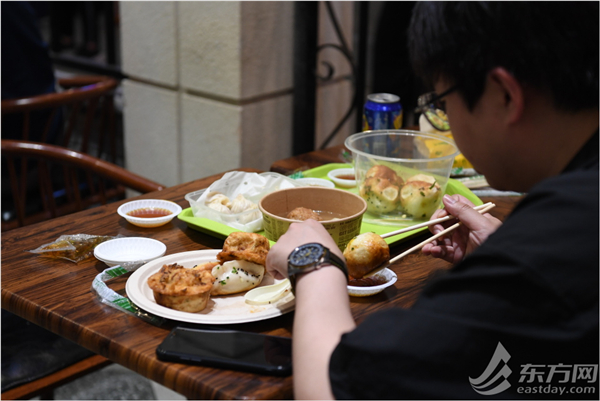 (Photo/Liu Xiaojing)
Some time-honored food brands in Shanghai are extremely popular, like the Fuchun Steamed Bun, Da Hu Chun Fried Dumplings, and Godly Vegetarian Food. According to a source, Da Hu Chun can sell around 8,000 fried dumplings in a single day and nearly 4,000 steamed buns are sold at Fuchun.
(Photo by Liu Xin, Xinmin.cn)
At Yuyuan Garden, the Lu Bo Lang Restaurant garnered 4 million yuan of sales in May, an increase of 86.4% month-on-month. Sales of the Shanghai Classical Hotel last month surpassed 1.46 million yuan, representing a month-on-month increase of 82.9%. The Nanxiang Steamed Bun Restaurant garnered 3 million yuan of sales in May, an increase of 36% month-on-month. What lies behind this is the strong driving force of the snack festival on the city's consumption.
Chain catering enterprises have also launched special discounts by encouraging mobile payments on WeChat or Alipay. Promotional campaigns were also rolled out to appeal to more gourmets.
[disclaimer] the above article is reprinted from the Internet, which is intended to convey more information. It does not mean that this website agrees with its views and is responsible for its authenticity; if the copyright unit or individual of the manuscript is unwilling to issue it on the website, please contact us or call us within two weeks.andy steel structure.