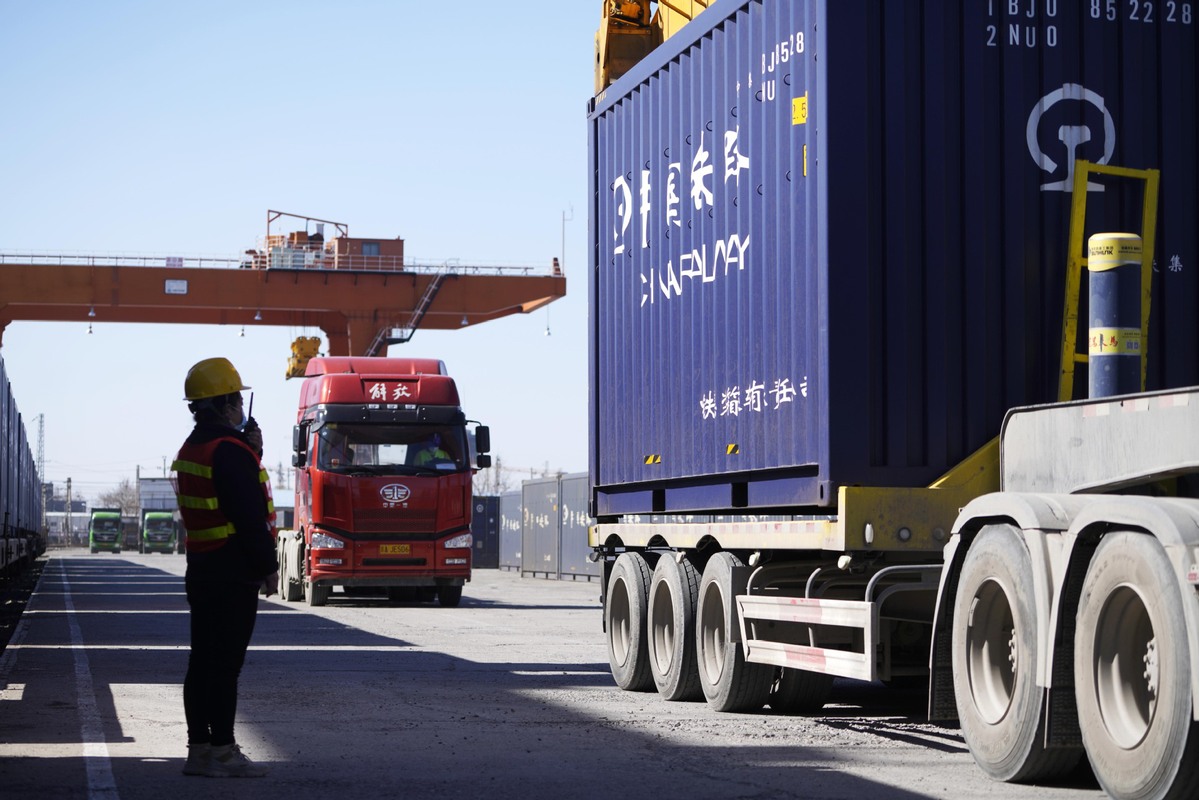 Sand trucks drive through the entrance of Beijing Railway Bureau, on March 14, 2020. [Photo/Xinhua]
GUIYANG – China's resumption of production has been accelerating with the jump of highway freight nationwide, according to a report released by Manbang, a leading domestic freight service platform.
In March, drivers' activity on the platform increased by 47 percent, and cargo orders jumped 89.5 percent from February, said the report by Manbang Group headquartered in Guiyang, capital of southwest China's Guizhou Province.
Manbang has over 9 million users and covers more than 300 cities across the country.
In terms of the types of goods, the shipments of agricultural materials in March increased by 83.2 percent year on year, accounting for 11.2 percent of the total shipments on the platform, the report said, attributing it to the spring agricultural production.
Other major goods were building materials, coal, minerals, metal and steel.
As the major material for power generation, coal is one of the top transported goods. Erdos City in Inner Mongolia autonomous region and Yulin City in Shaanxi province, both major coal producers, are the top two sources of shipment.
[disclaimer] the above article is reprinted from the Internet, which is intended to convey more information. It does not mean that this website agrees with its views and is responsible for its authenticity; if the copyright unit or individual of the manuscript is unwilling to issue it on the website, please contact us or call us within two weeks.