Over 50% of guests to the World Artificial Intelligence Conference (WAIC) 2020 will be from overseas, as more than 500 AI experts and executives, including Nobel laureates and Turing Award winners, will attend.
Themed "Intelligent connectivity, Invisible Community", the WAIC 2020 which will be mainly held online is to take place from July 9-11.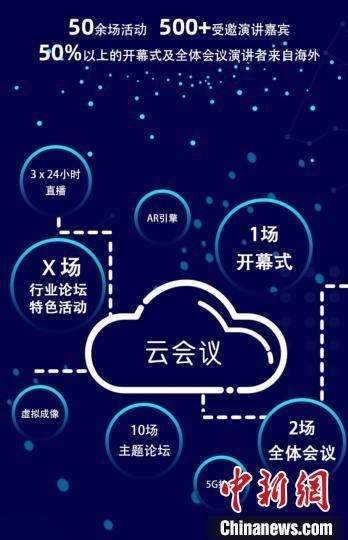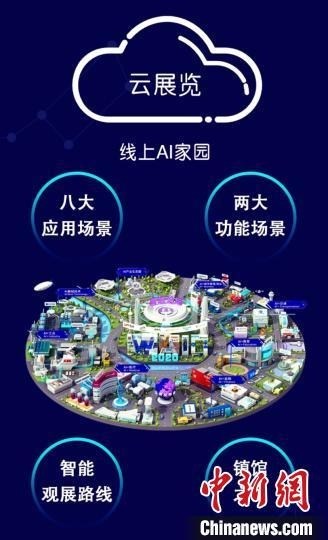 A new online exhibition platform will be created to realize 24-hour content output for three consecutive days, including the opening ceremony, the plenary, themed forums, industrial forums and special events. The worldwide annual event will be aired in various studios in Shanghai, US, Germany, France and Singapore.
As another highlight, a 3D virtual AI community will be realized through an online exhibition, to display the latest solutions to AI application scenarios.
Around 150 online exhibitors are expected to take part in the exhibition. Apart from industry leaders like Microsoft, Amazon, Alibaba, Tencent, Huawei, ABB and SAIC, there will be some newcomers including AstraZeneca, Qualcomm, JD.com, Bank of China and other technology-based enterprises and deep AI application companies.
AI is one of the three major industries on Shanghai's agenda of development, as the city is striving to build itself into a national AI development highland. Data shows that more than 1,100 major AI enterprises took root in Shanghai, attracting nearly one third of AI talent in the Chinese mainland.
[disclaimer] the above article is reprinted from the Internet, which is intended to convey more information. It does not mean that this website agrees with its views and is responsible for its authenticity; if the copyright unit or individual of the manuscript is unwilling to issue it on the website, please contact us or call us within two weeks.andy steel structure.