On the morning of July 28th, Minhang officially started their biggest city renovation yet. Three hundred thousand square meters of worn-down residential buildings will be put under construction for a more modern living area. The local residents claimed that this was a long-awaited change to help them out of their shabby homes.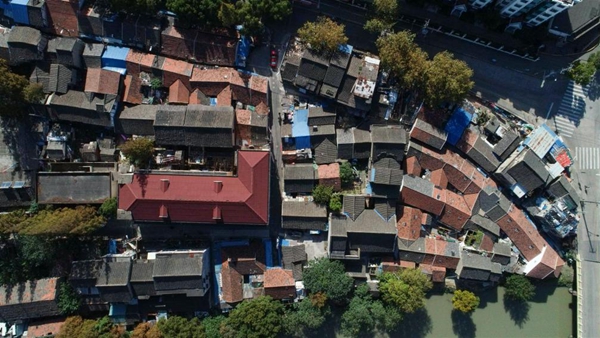 (The area of old buildings that will be renovated)
In compensation, all of the residents who have consented to this reconstruction have received housing that is bigger and more modern. Mr. Cheng, a resident, happily parted his home of 50 years, and said he will receive an apartment that's 4 times the size of his former one in a building with an elevator in a very convenient location.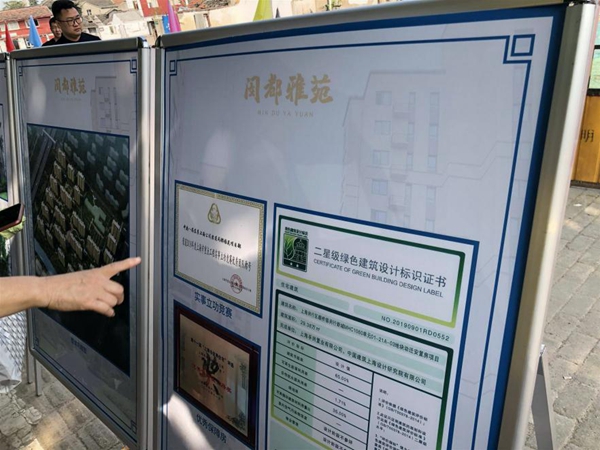 (A poster of the compound some residents are moving into)
However, this also posed a challenge for the local party committee. Due to the different situations of the residents there, it's hard to have a good, universal compensation for all. Despite the various differences in family size and original housing size, there are over 300 people who are aged 80 and above, around 120 of whom are disabled. Within this area, there are also four architectural landmarks that the planning and designing team will have to work around in order to preserve.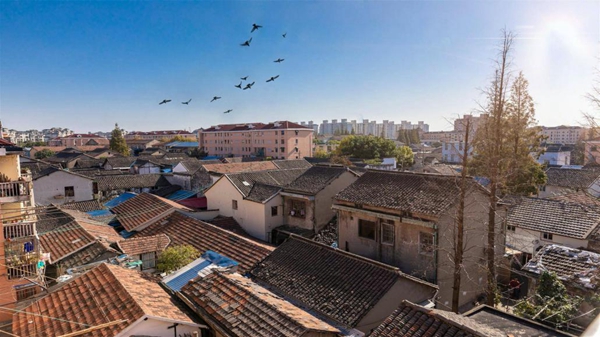 (Overlooking the area about to be reconstructed)
Finance has also been an obstacle in the way of renovation. More than a decade back, developers made their first investment, which was only enough to build a commercial compound with a capacity of 150. The second and third wave of investment was delayed indefinitely until 2017 when the residents united to hire professional lawyers to re-draw a contract. According to the new contract, as long as the consent rate for residents reaches 85 percent, developers will make an investmentof 4 billion yuan. And now with consent rates as high as 99.36%, construction and resident allocation is finally in progress.
The new compound will be significantly better than what is it now. Not only will it look and function better, there will also be more advanced infrastructure around it. From roads to parks to kindergartens, all of these will be provided and established in the near future. It is hard to say exactly how long this renovation will take or how well it will eventually turn out, but this sure is one big, pioneering step towards a more beautiful and livable Shanghai.
[disclaimer] the above article is reprinted from the Internet, which is intended to convey more information. It does not mean that this website agrees with its views and is responsible for its authenticity; if the copyright unit or individual of the manuscript is unwilling to issue it on the website, please contact us or call us within two weeks.andy steel structure.